THE JONES WAY is a project born in 2012 near Rome, created by Silvia Segatori and Annalisa Bruschini. Since the beginning they focused almost all of their career on live performances on stage. In 2014 they decided to spend fifteen days busking on Grafton Street in Dublin and that experience led the two young women to make a radical decision: move to Ireland the next year. So in September 2015 they moved to Ireland and started over their career and spent a couple of years playing in venues between Dublin and Bray, such as The Harbour Bar.
In 2018 they achieved another important goal: playing for the first time in Germany, in one of the most famous Jazz Club in Frankfurt, The Mampf Jazz Club where they returned in 2019.
In 2019 The Jones Way was also chosen as an act for the Italian Fusion Festival and they came back to play in Italy too.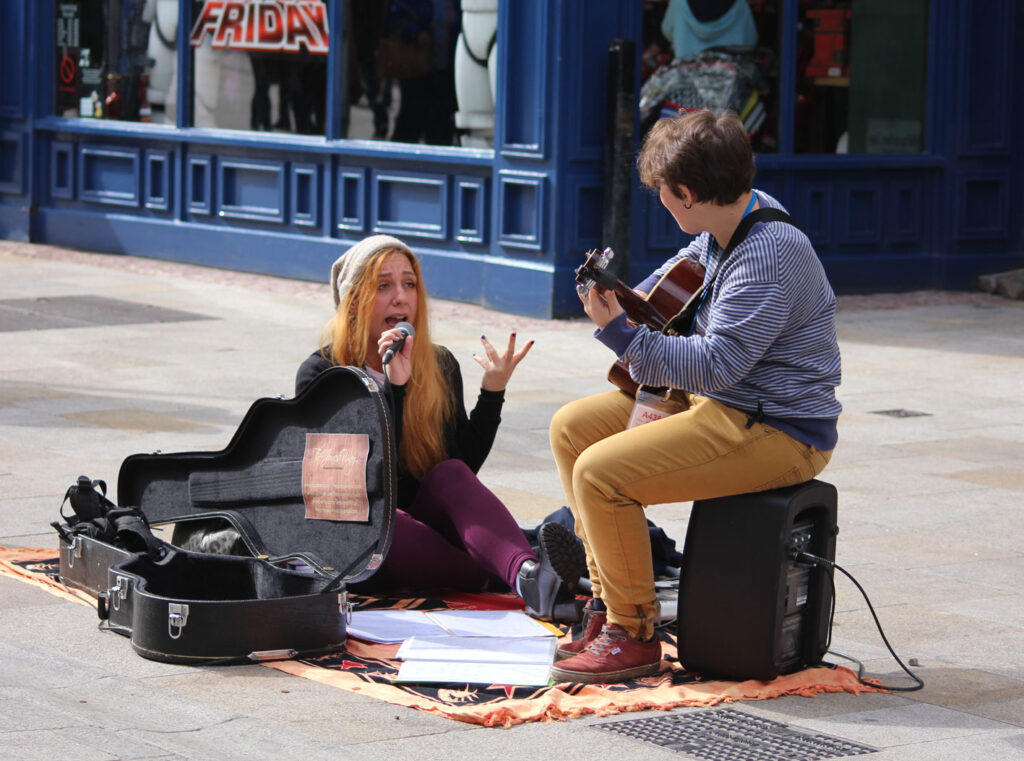 During 2020 with the impossibility to play on stage and with the cancellation of a lot of concert in Europe, they started to share on their social media a different type of music contents per week such as "Jazz Lounge Sessions", "The Jones Way Goes Pop!" and "Selections" reaching a lot of people all over the world. Meanwhile they started thinking about the idea to release an EP and finally on 26th March 2021 they released their first studio work: "self-portrayed stories".
This concept EP is a journey to discover who they are and what brought they this far, as every song tells a story about them.
Their story intertwines with other stories and sets the listeners imagination free. It is a growth path full of human connections built step by step by the two women and every "Chapter" is shared on social media and narrates the story about it. It is a small collection that includes covers and original songs like "Apartment 2", "Apartment 2 (Reprise)" and "Girotondo".
The two musicians wanted also to rediscover their origins with the song "Girotondo", an hymn in Italian, for all those people that used to feel obliged to justify their lives, choices, achievements or failures.
Moreover they enriched this project thanks to the collaboration of different artistic Italian personalities such as Saxophonist Matteo Marseglia, the Berlin Staatsballett's Dancer Marco Arena and the Graphic Designer and Illustrator Silvia Mammarella.
They hope to come back soon on stage in Ireland and in Europe and they are already working on their new album coming out hopefully in 2022, with a big surprise that will be announced later this year.
Links: