DEIRDRE MURPHY is a multi-disciplinary artist with a highly physical presence. She counts herself as a musician, singer, choreographer, dancer, playwright, and sartorial adventurer. Originally from Alaska, Deirdre travelled nomadically throughout the USA collecting many adventures and stories before moving to Ireland 16 years ago. She has been creating work for international audiences in theatre, dance, and music ever since. She is a community builder and purveyor of love.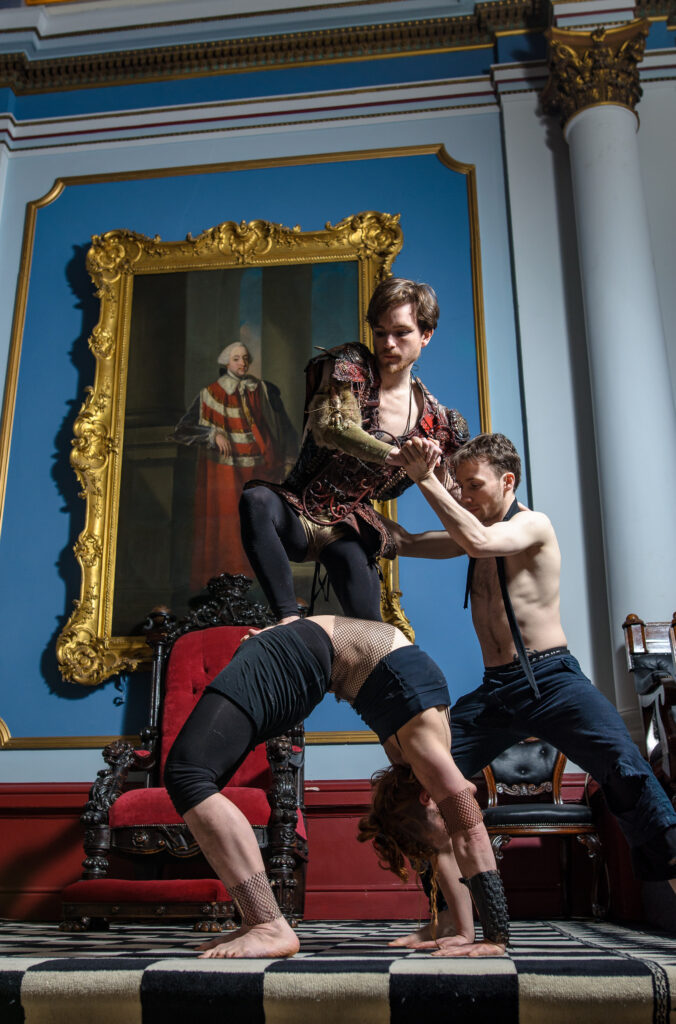 Deirdre is the writer and composer of "Capitalism: The Musical"(2017), acrobatic musical theatre which has toured Ireland and Italy, and has been translated into Italian and French. She is the creator/collaborator of many original works of music, dance, aerial dance, theatre, and performance art. She has co-curated and produced three festivals and numerous performances, and has been featured in Oonagh Kearney's short films "The Wake" and "Her Mother's Daughters." She performed in the Electric Picnic, Body and Soul, many other festivals with macabre aerial performance group Guerilla Aerial. Deirdre's work has been performed in Ireland, the USA, Italy, Germany, France, and Canada.
Deirdre Murphy, musician, choreographer, and theatre maker, is debuting her single Phenomenally Women in April 2021.
Phenomenally Women
The track is a neo-folk arrangement, reminiscent of Sylvan Esso or Aldous Harding, of Maya Angelou's poem Phenomenal Woman.  Bouncy and warm, with vocals as clear as a bell, Phenomenally Women is offered as a moment of inspiration and solidarity. The track is released in collaboration with Caged Bird Legacy, the organization responsible for Maya Angelou's estate. The video features ski-suits and a sunny blue sky, and is directed by Veronica Vierin.
Poem
Dr. Maya Angelou's famous 1978 poem Phenomenal Woman speaks of the inner strength, conviction, and beauty with which women carry themselves. It creates a deeply affirming acceptance of ourselves in our wholeness, and allows us to stand together in strength, glorying in each other.
Upcoming
This is the first single of an upcoming EP which is due for release later this year.
Links: