STILL I RISE is an international humanitarian organization founded in 2018. Its goal is to educate, safeguard, and protect refugee and vulnerable children around the world. It is headquartered in Rome and operates in Greece, North West Syria, Kenya, and the Democratic Republic of Congo. Still I Rise is also active in Italian-speaking Switzerland.
Still I Rise's operations are fully independent, as the organization actively rejects funding coming from government bodies, such as the European Union, the United Nations, or large conglomerates. Instead, it relies entirely on carefully vetted, private donations.
EDUCATIONAL PROJECTS
Still I Rise's educational projects are needs-based and community-focused, with two distinct operational approaches:
Still I Rise creates Emergency and Rehabilitation Schools in volatile, crisis-hit contexts, in order to offer flexible educational programs enabling out-of-school children to catch up on all lost years of education, and integrate them back into formal educational pathways, completely free of charge.
This holistic model also tackles primary needs such as food-security, hygiene and child protection, with the objective of creating a virtuous, safe and beneficial ecosystem around students and their families.
Still I Rise has been running Emergency and Rehabilitation Schools in Ad-Dana (North-West Syria) and in Kolwezi (Democratic Republic of Congo). In Idlib, North West Syria, the "Ma'an" School welcomes internally displaced boys and girls from the Ad Dana refugee camp. In Kolwezi, Democratic Republic of Congo, the organization opened "Pamoja" , a School offering a safe haven to children working in the mines located around the world capital of cobalt, in the country's south-east Katanga region.
Still I Rise opened its first Emergency and Rehabilitation School "Mazì" on Samos Island (Greece), with the goal of providing education and protection to refugee children between the ages of 11 and 17 living in the island's refugee camp. The educational mission in Samos was accomplished in May 2022.
Still I Rise operates International Schools in more stable, yet problematic contexts. International Schools bring world-class, international education to vulnerable children who would never otherwise gain access to it. It is the first non-profit organization in the world to offer the International Baccalaureate framework at no cost to refugee and ulnerable children. Via its international schools, the organization offers a 7-year, recognized academic curriculum. Through the IB model, its students will potentially have access to top-tier higher education institutions.
Still I Rise International School in Nairobi, Kenya is the first on the African continent to be designed for refugee and vulnerable boys and girls from Kenya, as well as 7 other countries: DRC, Somalia, Burundi, Rwanda, South Sudan, Ethiopia, Uganda.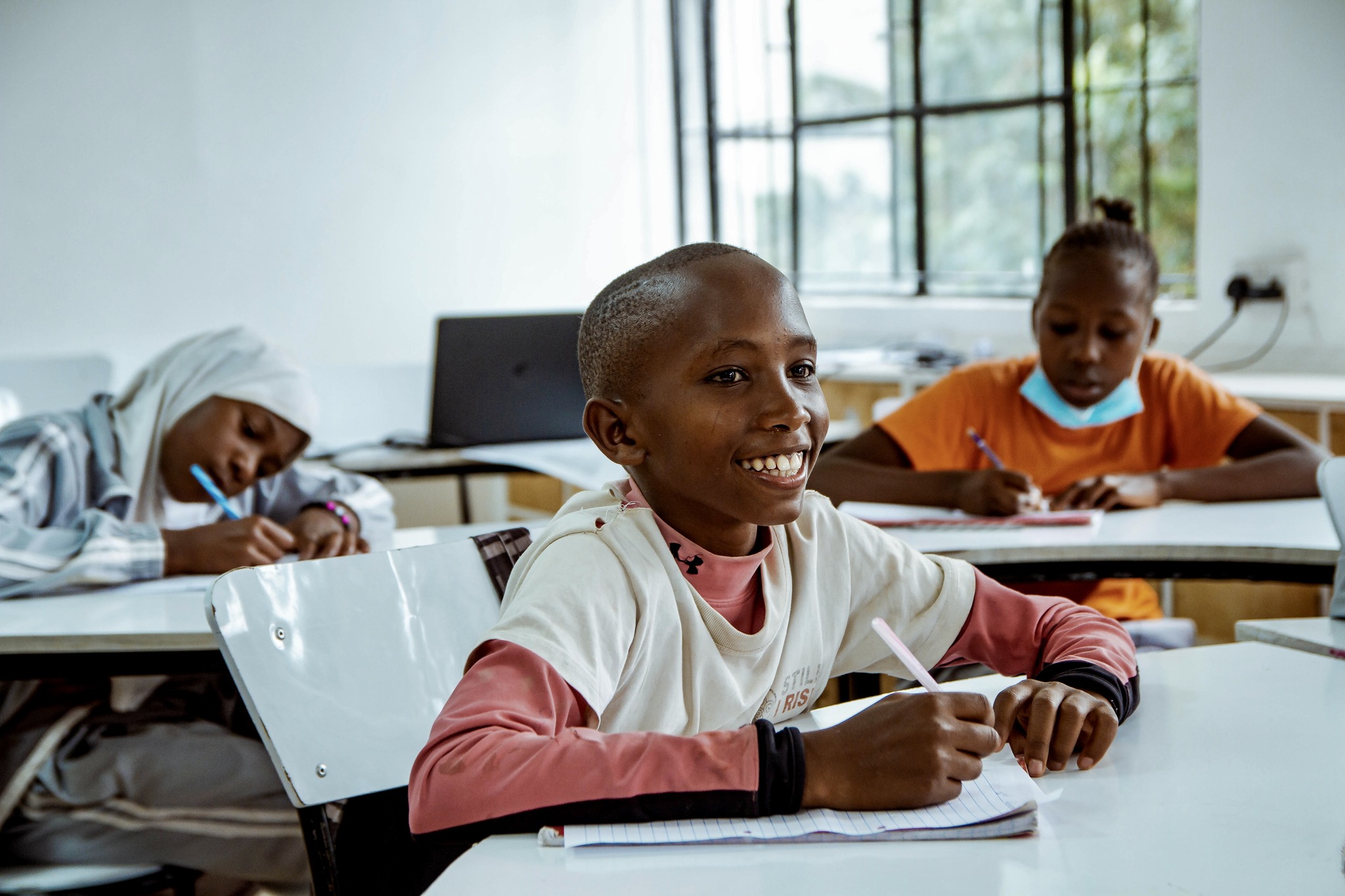 ADVOCACY WORK
Defending the fundamental human rights of its students is at the core of Still I Rise's work.
In Greece, in 2019, the organization pressed criminal charges against the management of Samos' reception and identification center before public prosecutors in Samos and Rome, for the violation of the human rights of unaccompanied minors living in the camp. In 2019 and 2020, Still I Rise obtained unprecedented interim relief measures from the European Court of Human Rights, which ordered the immediate transfer of 12 unaccompanied minors to a safe place.
Alongside legal action, Still I Rise is at the forefront of the struggle to guarantee children's right to an education. In the North-West of Syria, Still I Rise fights to keep the international public spotlight on a war which has raged on for 11 years, and speaks out against the international "rehabilitation" of the criminal Bashar al-Assad regime.
In Kenya, the organization's work is centered to ensure social justice in access to education to both refugee and vulnerable Kenyan children, while in the Democratic Republic of Congo the objective is to denounce human rights abuses in the extraction of cobalt, and hold powerful corporations and governments accountable. The organization is also working to get cobalt added to the European Union list of minerals requiring Human Rights Due Diligence from firms.
Lastly, Still I Rise showcases students' talents via its photographic project Through Our Eyes, arming students with cameras to tell their stories and lives through pictures. The collection of photographs toured more than 86 cities in Europe and the USA, and also landed at the Italian Chamber of Deputies.
NEXT STEPS
Still I Rise aims to establish an International School offering the IB framework in Colombia (2023) and Italy (2024), along with starting new operations in India (2025) and other Emergency and Rehabilitation Schools in less stable contexts.
Across the world, Still I Rise perseveres in its mission to guarantee education, protection and safety to refugee and vulnerable children.
AWARDS
2021 – Still I Rise International School of Nairobi has been featured in the World's Best Schools Prizes Top 10 shortlist in the category for Community Collaboration, by T4 Education;
2022 – Mother Teresa Memoria Award for Social Justice, by Harmony Foundation.
LINKS: