A conference against the mafia
The Italian Comites and the Italian Cultural Institute jointly organised a conference dedicated to the memory of Giovanni Falcone and Paolo Borsellino. This takes place 30 years after their death to "remember our heroes of yesterday and today".
The event took place 23rd June 2022 in the heart of Dublin, in the prestigious Trinity College. The attendance of the Italian community was overwhelming: all seats were shortly sold out, and the event saw 200 attendees.
The main speaker panel was made up of Salvatore Borsellino (younger brother of the magistrate Paolo Borsellino), screenwriter and director Pierfrancesco "Pif" Diliberto, italian senator Laura Garavini and Silvia Gissi, president of the "Peppinoimpastato e Adriana Castelli" association.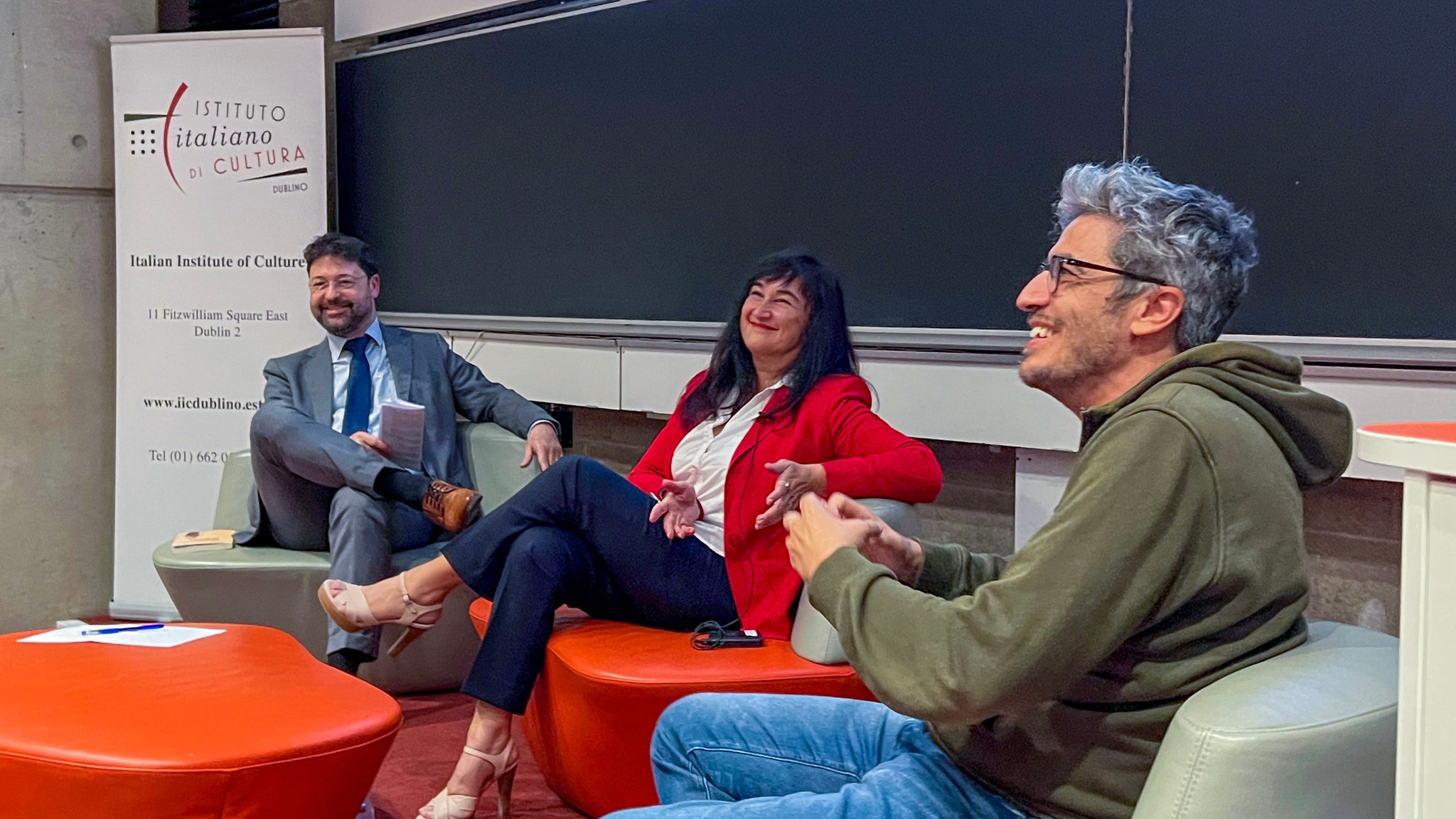 There was an open interview moderated by the director of the Italian Cultural Institute, Marco Gioacchini. Salvatore Borsellino spoke of the sacrifice of his brother killed by the mafia, a particularly touching and emotional piece. After the questions, the audience was presented with a free viewing of the film "The Mafia only kills in the summer" which Pif debuted as director.
The speakers were delighted with the content of the conference. They highlighted the importance of talking about the fight against the mafia not only nationally but internationally. Senator Laura Garavini remarked on Facebook, "tonight many people attended the event in remembrance of Falcone and Borsellino. This was organised by Comites in Ireland and Marco Gioacchini, Director of the Italian Cultural Institute. We can fight the mafia by creating a strong public opinion against such criminal activity as demonstrated tonight by this event."
Pif observed, "we must continue to talk about Falcone and Borsellino because the massacres are not a closed chapter in our history. The fact that the mafia does not kill anymore does not mean that it is gone. I liked the event, there were so many people. We need to raise awareness of the true nature mafia outside Italy where it is sometimes considered a "cool" phenomenon."
"I really liked the event from every point of view." Mirko, originally from Sicily but living in Ireland, commented. "Seeing the Mafia through the filter of art with the film and the personality of Pif, was amazing."
Fully satisfied and content were also the Italian Comites and especially the President Emiliana Capurro who strongly pushed this initiative. "The large attendance of this event shows the need to talk about Impastato, Falcone, Borsellino and all the victims of the mafia in order to keep their memory alive and pass it on from generation to generation," she added. "Talking about it debilitates the mafia itself. Paolo Borsellino used to say, 'talk about the mafia, talk about it on the radio, on television, in the newspapers. But talk about it!'"
Links: