La MANSARDA is a self-funded project founded in March 2022 to support the Arts & Humanities. Its goal is to create a safe space where everyone, from artists to audiences, can express themselves and be themselves.
Over the last year, La Mansarda has hosted monthly multidisciplinary cultural events, celebrating the diverse art scene in different venues around Dublin City.
La Mansarda aims to support a wide range of art forms, from comedy to spoken word, music to dance. Each event has showcased both established acts and emerging talent in a supportive environment.
At each event, La Mansarda has created a dedicated space focused on raising funds for humanitarian projects. This year La Mansarda supports UNICEF.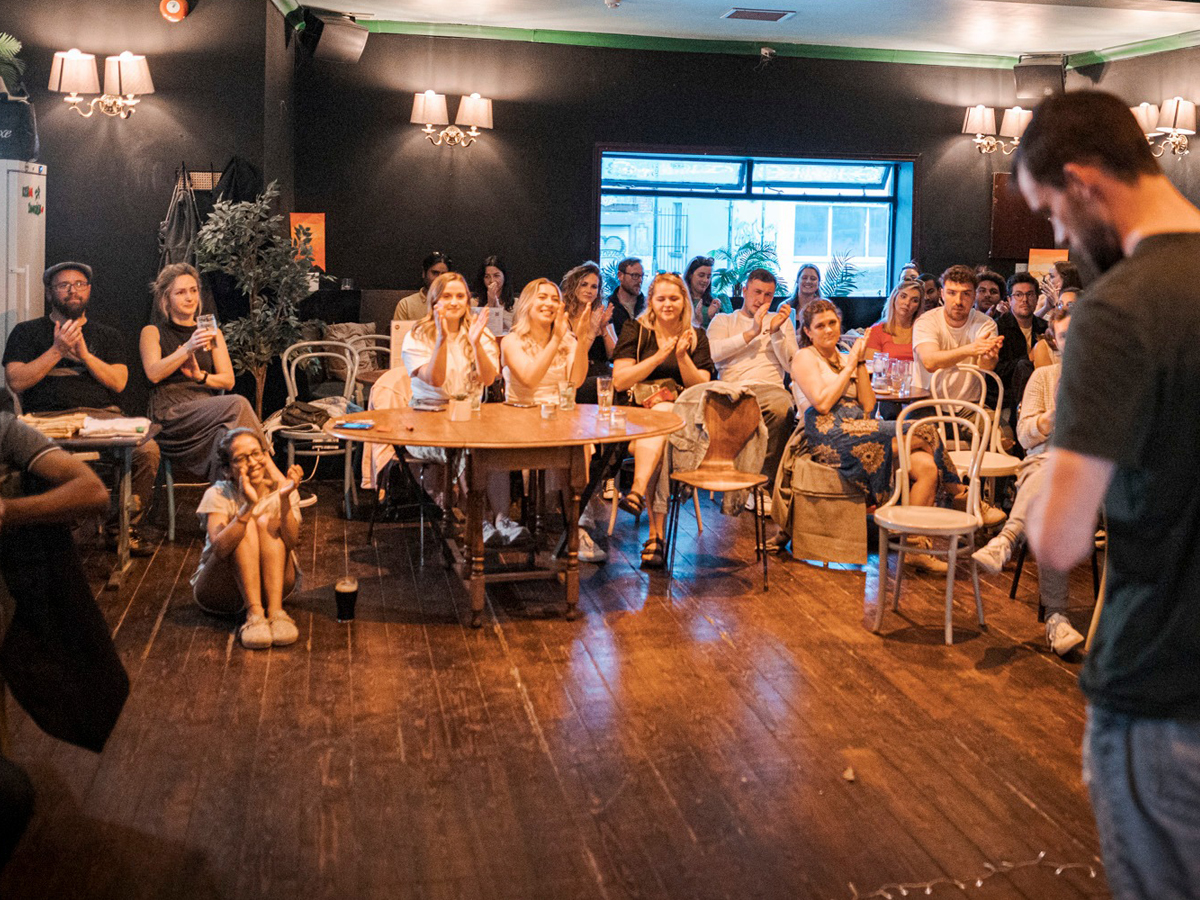 Ligia is the founder of this project.
She was born in Colombia and at the age of four she was adopted together with her sister by Italian parents. She is, and always will be, very grateful to her parents as they gave her a chance to an incredible life full of laughs, travels, and Love.
After living in Italy, Australia, and England, she decided to move to Ireland and experience Irish life!
Ligia is currently working in Dublin as a nurse in ICU.
For the future, Ligia hopes to be able to bring this project abroad around Europe supporting all the artists taking part in it while raising funds for non-profit organizations such as UNICEF.
To celebrate one year of La Mansarda, Ligia has organized a Day Festival of La Mansarda🍋 in the Boy's School at the Smock Alley Theatre.
The event will take place on the 29th of July from 2 pm until 10.30 pm, TICKETS are online on Eventbrite. ie
The long-day show will showcase the best art scene in Dublin, with multiple artists from around the world currently based in Dublin.
The theme of the festival is duality, and the artists will be exploring this concept by examining the opposing forces that drive our world.
The artists involved are: Anna Deichmann, Annie Peter, Balfolk& The Ensemble, Bríd Lyons, GrunkleFunge, Jimbo, Kate Field, Mjeam, Nathan Mac, Rather Gather, RVE, Ruth Prithika, Simone Fadista, Trope.
At the end of the music, poetry, spoken words, and dance, the event will be closed with a free slice of Tiramisu, La Mansarda signature!
LINKS: