Pinocchio concert sessions are back! Come to Pinocchio restaurant in Ranelagh to have a taste of the best music in Dublin.
We prepared a line-up of events showcasing the most interesting talented artists in town.
Bring your friends, your date or just come alone to enjoy a tasty Italian dinner before our gig.
Giuseppe, the editor of Pinocchio Magazine will have a chat with the artists to get to know them better asking questions to uncover their naked truth.
There will be a new artist for each session!
Let's get naked!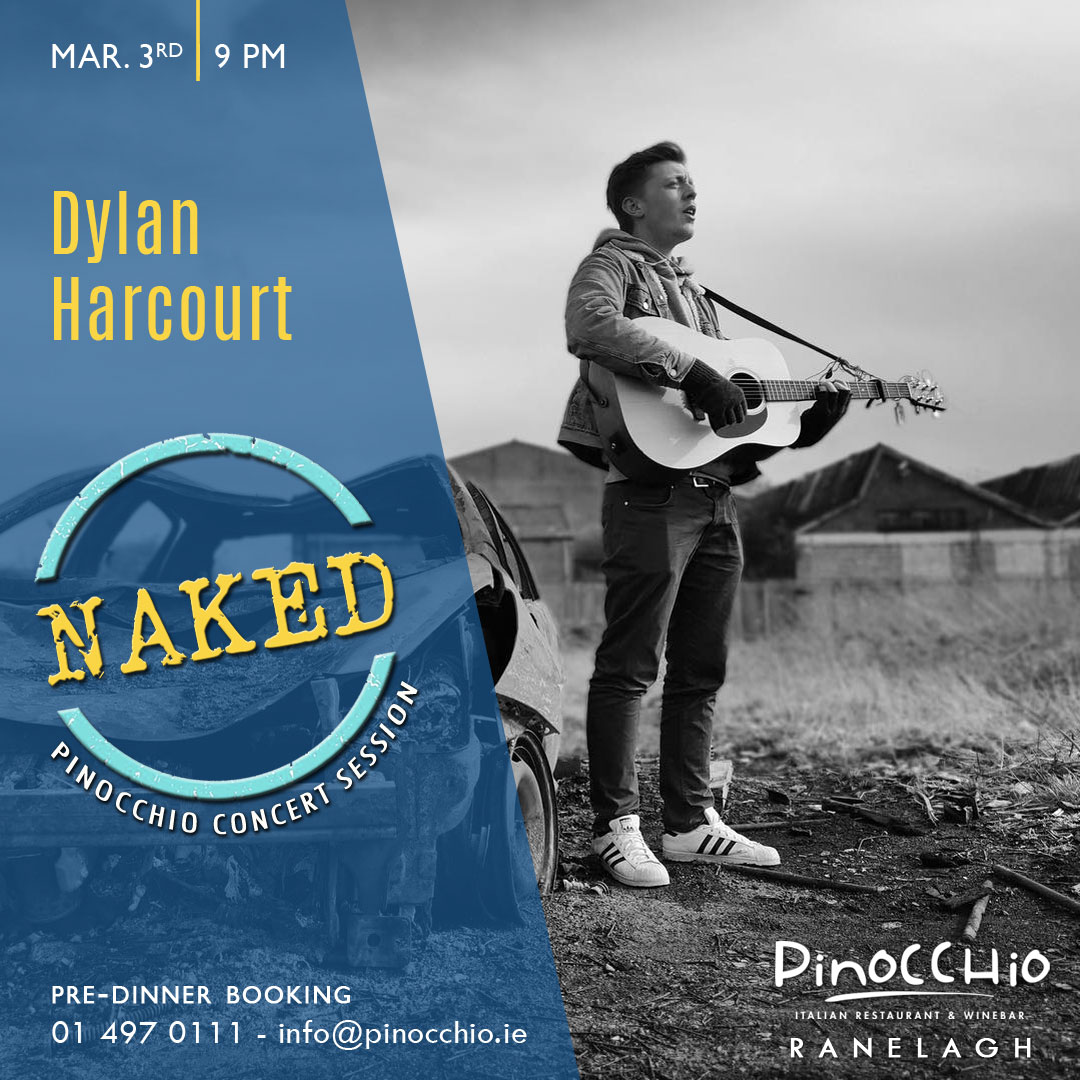 First gig:
03.03.22 – Dylan Harcourt
Dylan Harcourt is a Dublin born singer songwriter. He's spent the last two years re-working his music style and songwriting putting an emphasis on honesty and maturing the music. He's currently writing music for a follow up to his debut EP released in 2018.
Pre-Dinner Booking:
📩 info@flavourofitaly.net
📞 01 460 8800
PINOCCHIO Italian Restaurant – Luas Kiosk Ranelagh, Dublin 6
Links: