They made the children of Tanzania dance; now the Jerusalema challenge of E-ducare is ready to land in Ireland.The initiative aims to involve all the children around the world to dance together despite their economic and social background.
A year ago, E-ducare approached Silvia Paola Lai, a teacher, choreographer and former regional champion of artistic gymnastics. Then two more Italian schools followed: Benedetto Croce of Pula and Dante Alighieri of Muravera, Sardinia. Eventually, the children of the Karim orphanage (supported by E-ducare) located in Arusha in Tanzania, responded in kind by improvising dance moves based on these videos sent to them. Later they answered many questions from their Sardinian peers who asked about their school and life. The project had great reception by the Sardinian children, who were happy to involve their African peers in the global performance.
The choreography for the Jerusalema dance, prepared by Silvia, will now be taught to kids in Ireland.
In collaboration with Comites (the institutional Italian Committee in Ireland) and E-ducare, the ambassador Ruggero Corrias has organised a day dedicated to fun, games, and solidarity. The event will take place on October the 30th at Lucan House Garden from 11am to 4pm.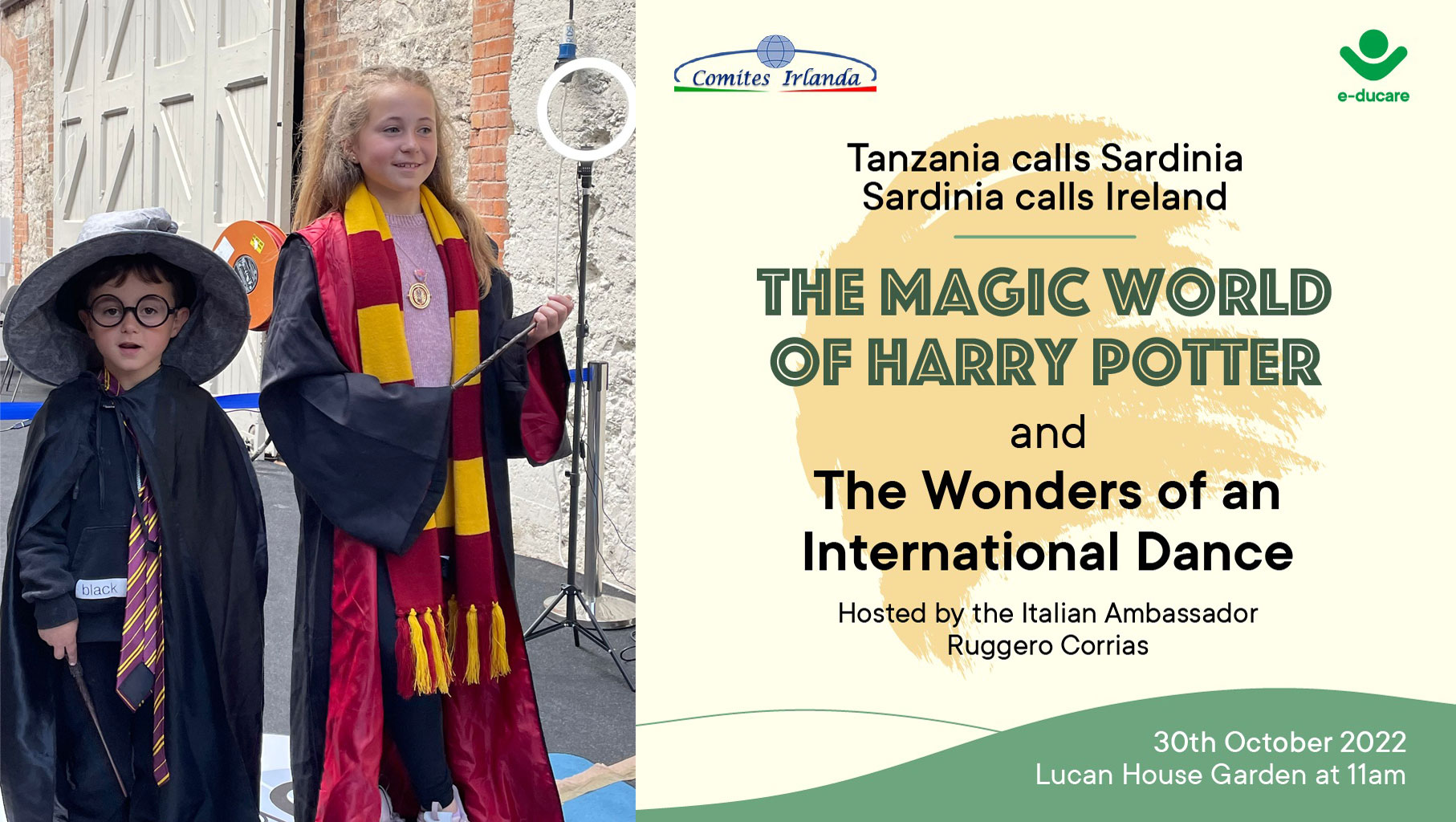 During the event, children are invited to participate in a Harry Potter-inspired treasure hunt. They will carve pumpkins but, more importantly, they will learn the steps of the Jerusalema challenge to share with the world.
The initiative has its roots in the great dream of Pierluigi Coscia, CEO and founder of E-ducare, with the objective to provide all children with the same rights and opportunities for accessing education.
For Emiliana Capurro, president of Comites, organiser of the initiative, the Irish stage of the Jerusalema challenge will represent a moment of learning diversity and inclusion for the little ones. "The day at Lucan House will be an opportunity for fun, but also an important initiative aimed at learning about diversity through the game. In fact, the children will listen to the story of E-ducare and the children of Tanzania and Vietnam and will repeat the same choreography, all united in the dance. I supported this initiative with joy and pride as president of Comites, as a E-ducare's volunteer and also as a mother ".
To register your kids contact: irlandacomites@gmail.com
LINKS
Read also: E-ducare: the change starts from us