Get ready to tap your feet and sway to the beat as we dive into the infectious world of Lewis Barfoot's "Dublin City Bells." This cheerful and easygoing tune captures the heart and soul of the bustling streets of Temple Bar, resonating with the vibrant essence of Dublin. With its eclectic blend of instruments, catchy melodies, and a video that brings the streets to life, this song is an anthem to celebration and community spirit. This is a song that is bound to put a smile on your face.
From the Mountains to the City
Imagine going from the serenity of a wooden cabin nestled in the mountains of West Cork to the lively and colourful streets of Dublin's Temple Bar. Lewis Barfoot experienced just that, and the result is a song that pulses with energy and excitement. Inspired by the resounding bells and the vibrant atmosphere that followed the lifting of lockdown in the summer of 2021, "Dublin City Bells" is a musical journey that encapsulates the transition from solitude to urban revelry.
An Ode to Joy and Connection
The video of "Dublin City Bells" is a testament to the song's jubilant spirit. Filmed and edited by Adrian O'Connell at Itchy Feet Creative, the video showcases random people from the streets, beautifully capturing the essence of Dublin and its true colours. In a celebration of diversity and unity, the video features scenes of Pride, laughter, and the simple joy of being together. The song's lyrics and melody intertwine seamlessly with the visuals, painting a vivid picture of the city coming alive.
A Collaborative Musical Experience
Lewis Barfoot's musical prowess shines through not only in her vocals and guitar skills but also in the harmonious collaboration of various talented musicians. With Lea Miklódy on cello, Gabriel Buffa on clarinet, Michael Riordan on double bass, Davie Ryan on percussion, and Elisabeth Flett on violin, the song's instrumentation adds layers of depth and texture to the overall composition. Mastered by Pete Maher and mixed by Giles Barrett at Lightship95, the song's production is a testament to the meticulous effort that went intocrafting its delightful sound.
Embracing Urban Rhythms
"Dublin City Bells" perfectly captures the dynamic energy of city life. The video features Ray Cregan and his team at Christ Church Cathedral, Kiru raising a pint, and dancers Davóg Burke and Emma Lyons Duffy adding their own moves to the rhythm. The song's lyrics, vocals, and guitar by Lewis Barfoot herself create a harmonious blend that invites listeners to tap their toes and join in the celebration.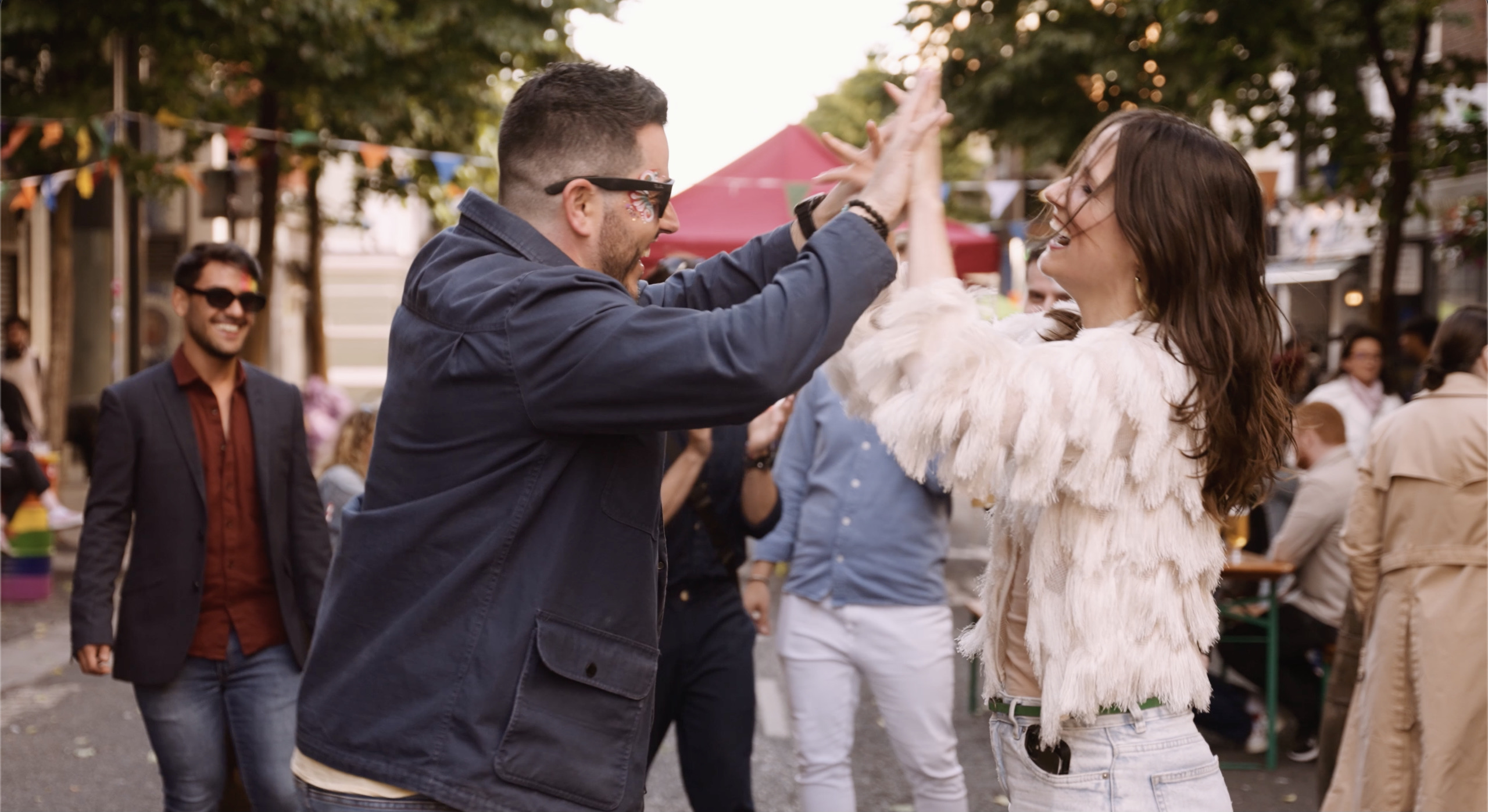 Dublin's Heartbeat in a Song
Lewis Barfoot's "Dublin City Bells" is more than just a song; it's a snapshot of a vibrant moment in time. With its cheerful melodies, joyful video, and a sense of community woven into its very fabric, this musical creation is a testament to the power of music to connect us all. As the first single from her upcoming album HOME, "Dublin City Bells" is a promise of more heartwarming and soul-stirring tunes to come. So, the next time you're in the mood for some urban grooves and a splash of Dublin's spirit, let Lewis Barfoot's "Dublin City Bells" be your soundtrack to joyous moments and memorable connections. Watch the video here
Red also: Ethereal intuitive indi folk artist
LINKS: