Artistic Director Willie White has announced details of the programme for Dublin Theatre Festival 2022 which will run from 29 September – 16 October at venues and locations across Dublin.
Dublin Theatre Festival 2022 includes:
17 world premieres.
A restored level of international productions.
The hugely anticipated return of acclaimed Italian director Romeo Castellucci's work to Dublin after 18 years.
10 for 10 – a new initiative to increase the accessibility of the festival programme (10% of tickets for selected Festival productions will be available at 10 euro – details below).
The return of a full season of Theatre for Children.
A programme which celebrates the words of brilliant writers and has a strong emphasis on movement, bodies and coming together.
An extraordinary line up of outstanding theatre makers, actors, performers and creatives who will share their work over the 18 days and nights.
Work from established companies and artists as well as exciting new voices creating diverse works.
A FESTIVAL+ programme of engaging talks, critical events and 8 new work-in-development showcases.
Download the Festival programme HERE, please check the website for exact times.
Live performance and cultural experiences play a key role in the city's recovery and continued growth and DTF 2022 is proud to present a fully live, in person programme of work across Dublin this autumn. Experience the thrill and intimacy of live theatre, together, in person.
As well as the words of brilliant writers, the festival has a strong emphasis on movement and bodies, affirming the power of coming together.
While continuing its vital role of presenting new and urgent Irish work, the 2022 Festival also features a strong international showing, welcoming artists from the UK, Brazil, Netherlands, Belgium, Germany, Norway, Italy and France to Ireland. Due to restrictions over the past 2 years the Festival has not been able to invite international work of scale, so this year the team was determined to restore the level of international presentations. This dialogue between Ireland's vibrant theatre culture and international practice is a key part of DTF.
Dublin Theatre Festival really wants to offer something for everybody and the team have been working on ways to remove barriers and further increase accessibility. An exciting new initiative will be 10 for 10 – that 10% of tickets for selected festival productions will be available at 10 euro to those under 30, unwaged or performing arts freelancers (register in advance at dublintheatrefestival.ie).
Booking online www.dublintheatrefestival.ie  or by phone +353 1 677 8899
To become a friend of the festival vist this LINK
Explore the programme in more detail:
Please note the performance dates listed below include previews.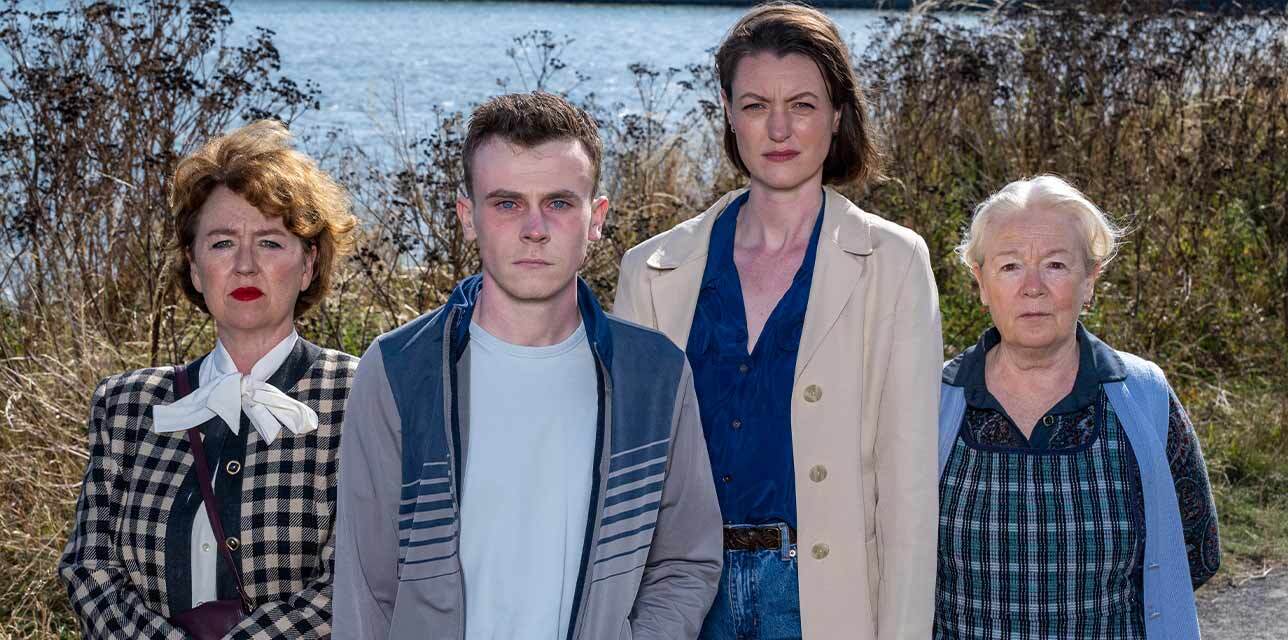 From Verdant productions, the world premiere of Colm Tóibín's affecting novel The Blackwater Lightship. Set in 90s Ireland when HIV/AIDS was still a terminal diagnosis, this is a story of a broken family, making a family of your own and the cost of caring for each other. Cast includes Ruth McCabe, Karen Ardiff, Rachel O'Byrne, David Rawle, Donncha O'Dea and Will O'Connell. At the Gaiety Theatre for 7 days only from 27 Sept.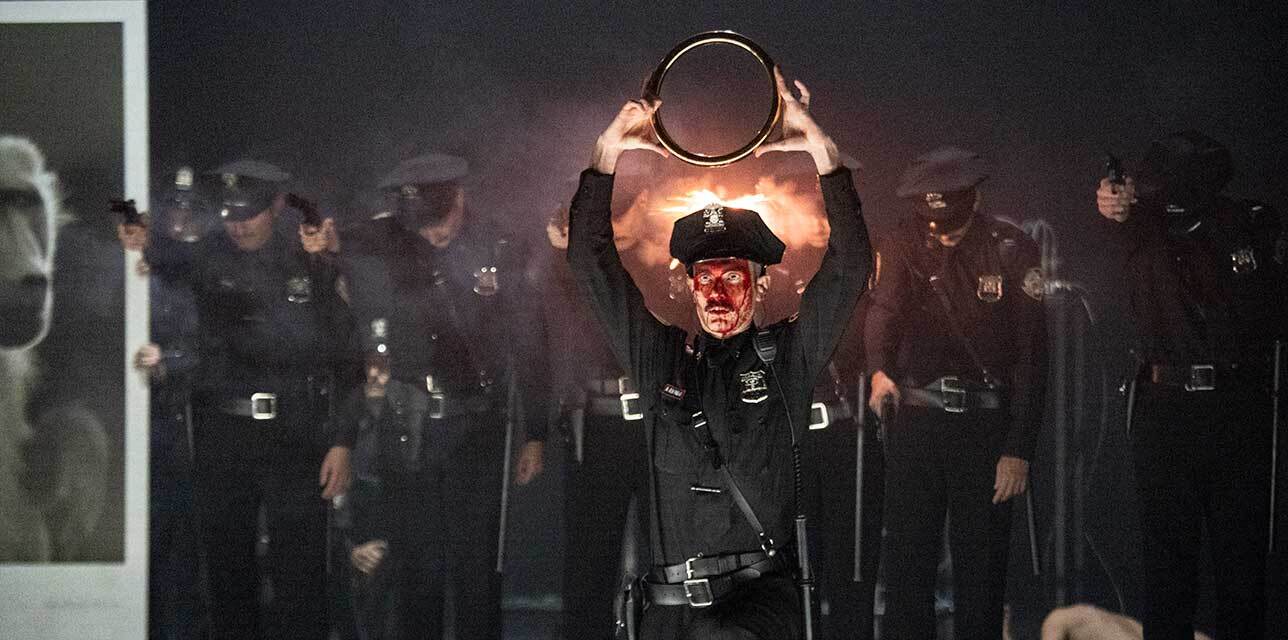 DTF is delighted to welcome back to Dublin work by the acclaimed Italian artist Romeo Castellucci for the first time in 18 years, with the dark and unsettling BROS. Castellucci'sGiulioCesare, Genesi and TragediaEndogonidia made such an impression on a generation of festival goers in the late 1990s and early 2000s. Now discover the world of BROS where the sinister "actors" must meticulously carry out the orders they are given in real time over the earphones. 14 – 15 Oct, O'Reilly Theatre Belvedere.
From ANU, Landmark Productions and MoLI part of Ulysses 2.2, a year-long, nationwide odyssey of creative responses to each of the episodes in the book, come two new works led by ANU Productions: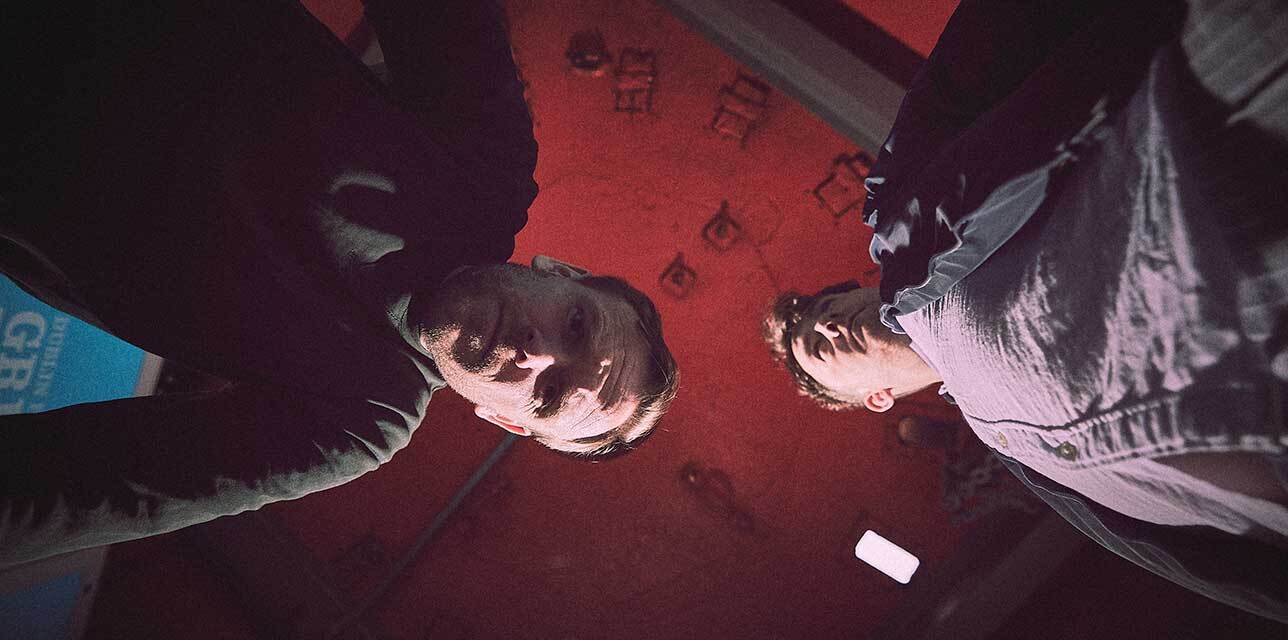 A brand-new, hard-hitting, witty and reflective immersive theatre piece, inspired by Episode 5 of Ulysses; Lolling excavates the past in order to shed light on the present, allowing audiences to immerse themselves in Joyce's Dublin through a contemporary lens. From 5 Oct, Kennedy's Pub.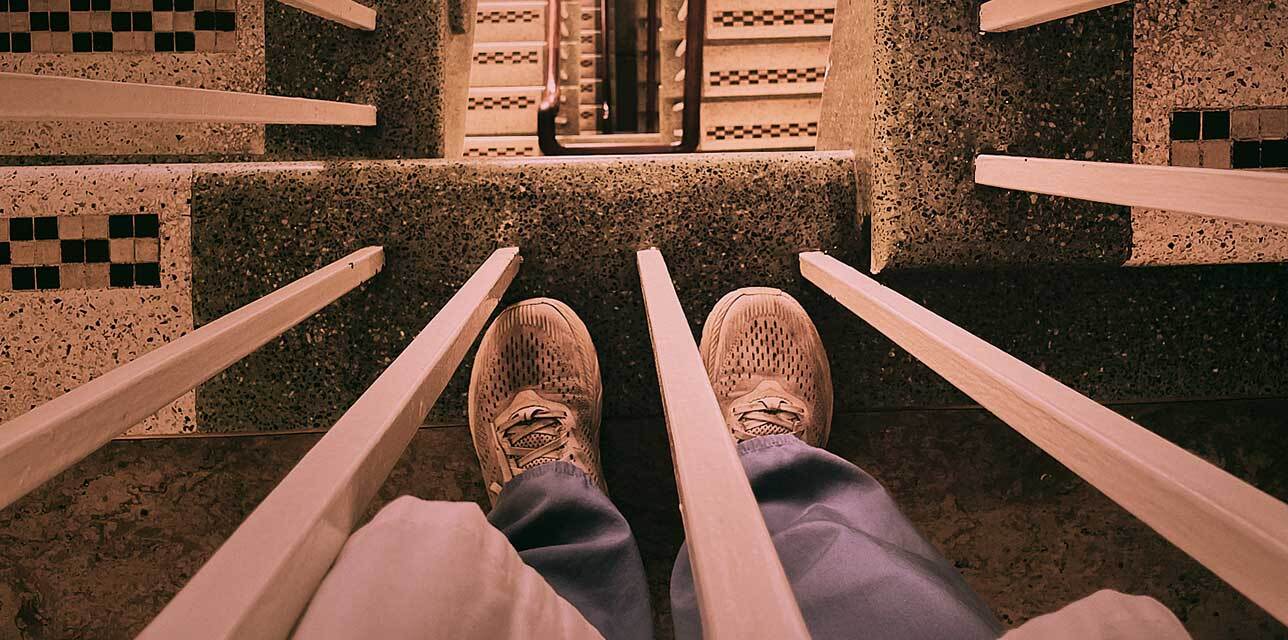 Inspired by Episode 14, All Hardest of Woman is a visceral physical incantation of the human experience of birth, maternity and perceptions of motherhood. A physical response to the real life testimonies of patients and staff who are at the frontline of maternity care in Ireland today, it is a collaboration with Emilie Pine, Louise Lowe and the patients and staff of Holles Street Hospital. From 28 Sept, The National Maternity Hospital.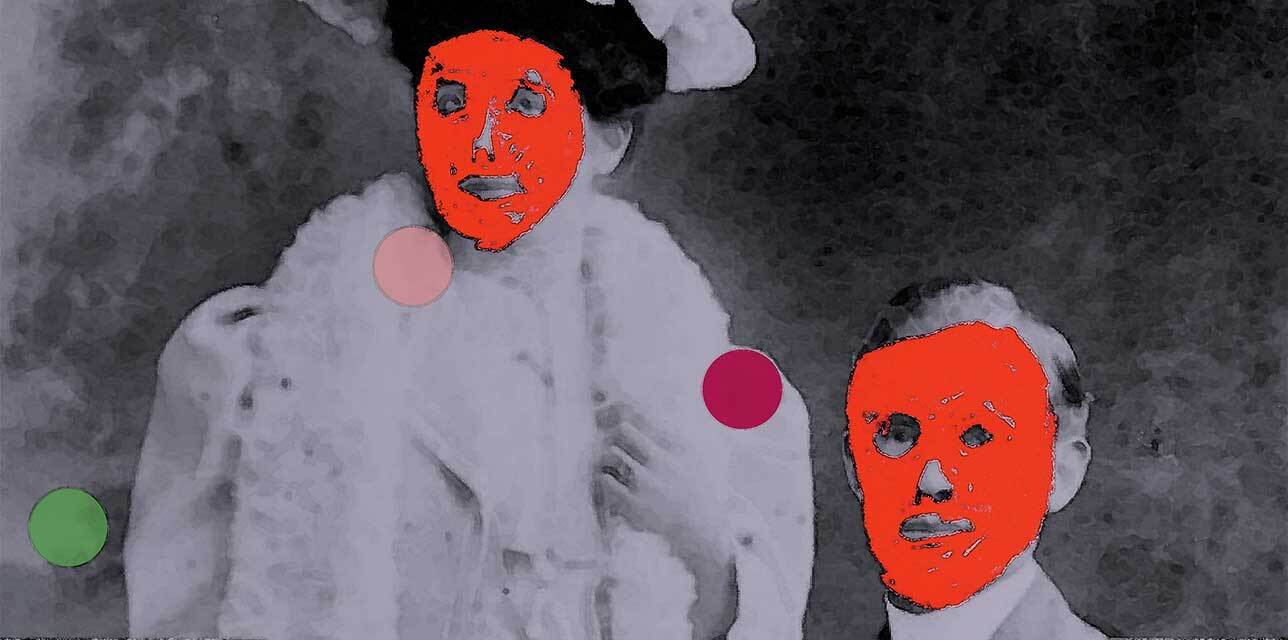 A new work from TeaċDaṁsa and Gate Theatre, written and choreographed by acclaimed choreographer Michael-Keegan Dolan, who will perform the piece with dancer Rachel Poirier. How To Be A Dancer In Seventy-Two Thousand Easy Lessons presents the profound, accidental, ridiculous banality of lives lived and lives imagined (from 26 Sept).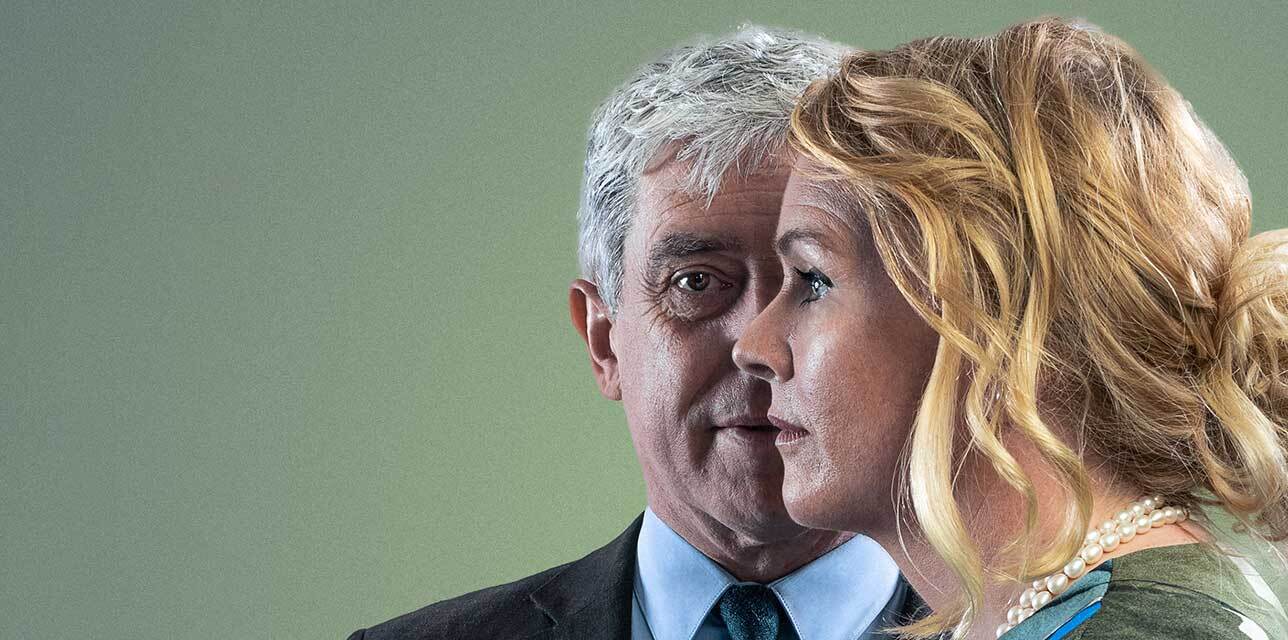 A world premiere from Fishamble: The New Play Company of Eugene O'Brien's poignant, funny, beautiful, new play HEAVEN. Mairead and Mal are struggling to keep their marriage together. Perhaps attending a wedding will help, or it might raise questions that are difficult to answer. From 6 Oct, Draíocht and from 12 Oct Pavilion Theatre.
After two years we need to re-learn how to be intimate. From Dead Centre and award-winning novelist and essayist Emilie Pine, Good Sex each night will feature two new performers, strangers, who have never rehearsed together or read the script. But to help and guide them they'll be joined on stage by an Intimacy Director, trained in the art of teaching people how to touch. From 28 Sept, Samuel Beckett Theatre.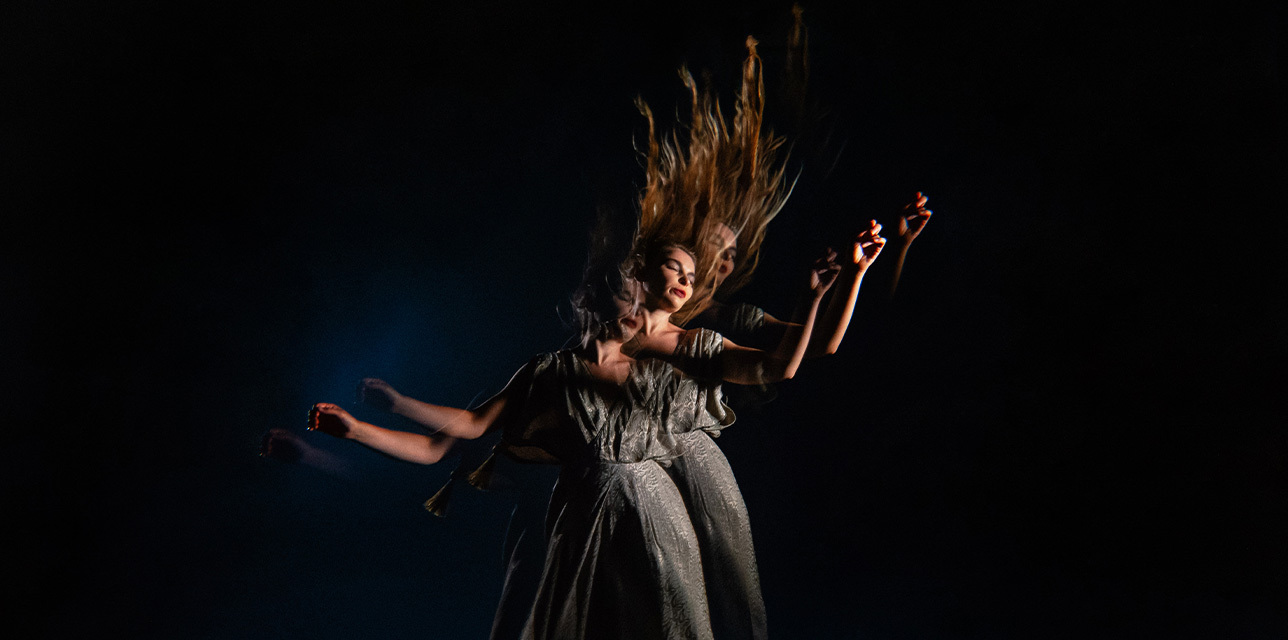 One of Ireland's greatest contemporary writers Edna O'Brien turns her attention to the life of one of the country's greatest novelists, in a powerful new play Joyce's Women. From the Abbey Theatre and Eilene Davidson Productions, from 29 Sept.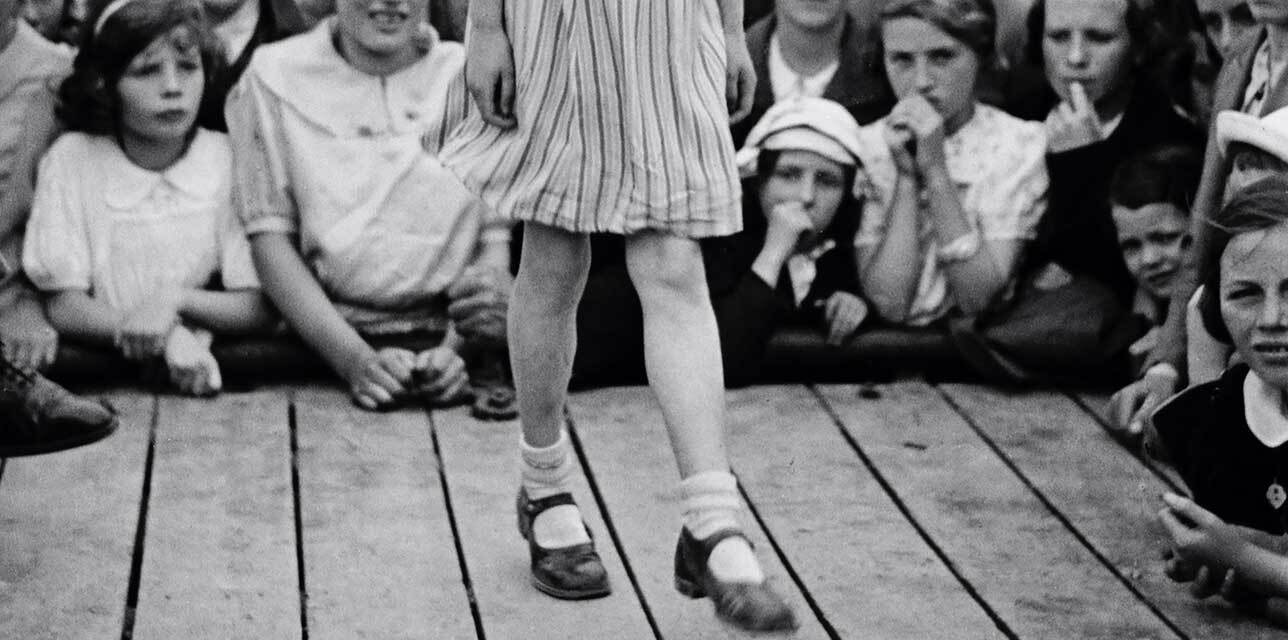 Marking acclaimed choreographer Jean Butler's return to working with traditional Irish dancers, What We Hold is a site-specific work which unfolds as a series of encounters with an intergenerational cast of contemporary and traditional performers set throughout the historic rooms of City Assembly House, from 5 Oct.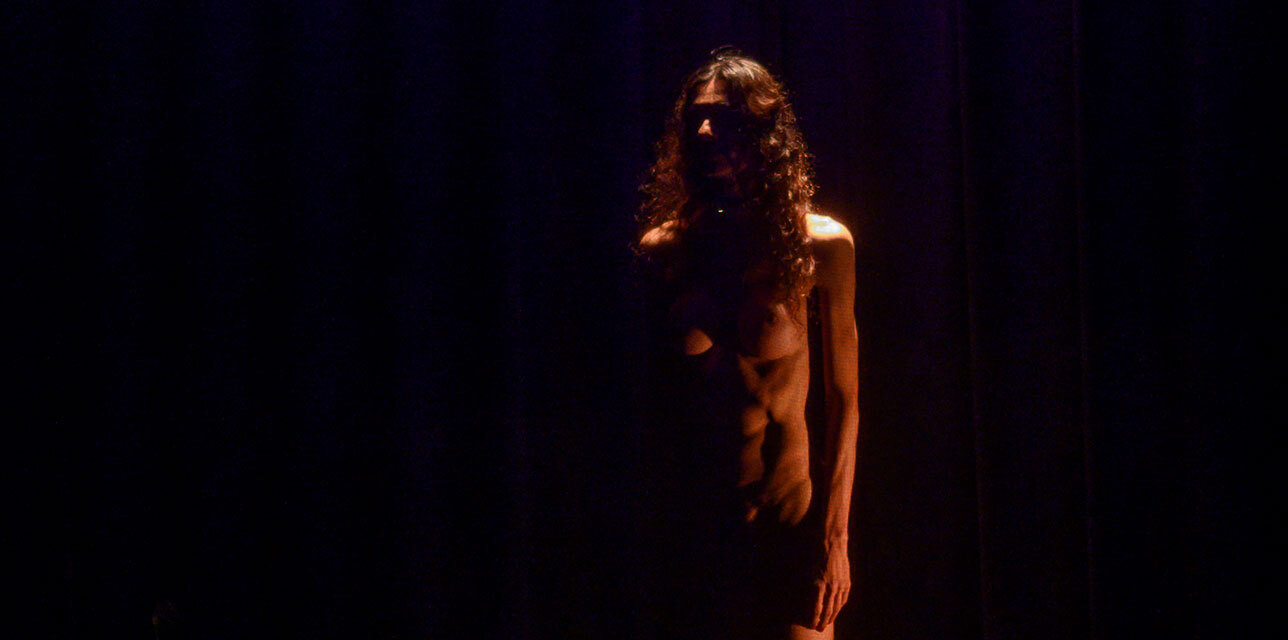 In Manifesto Transpofágico Renata Carvalho gives a powerful first-person account that lays bare various aspects of the travesti reality in Brazil. Alone on stage she tells the story of struggles fought with and against the body which alone defines her in the eyes of others. CorpoRastreado / Corpo A Fora, from 30 Sept, Project Arts Centre. (The company has requested that the word travestiis used to describe the artist as opposed to any other term – thank you).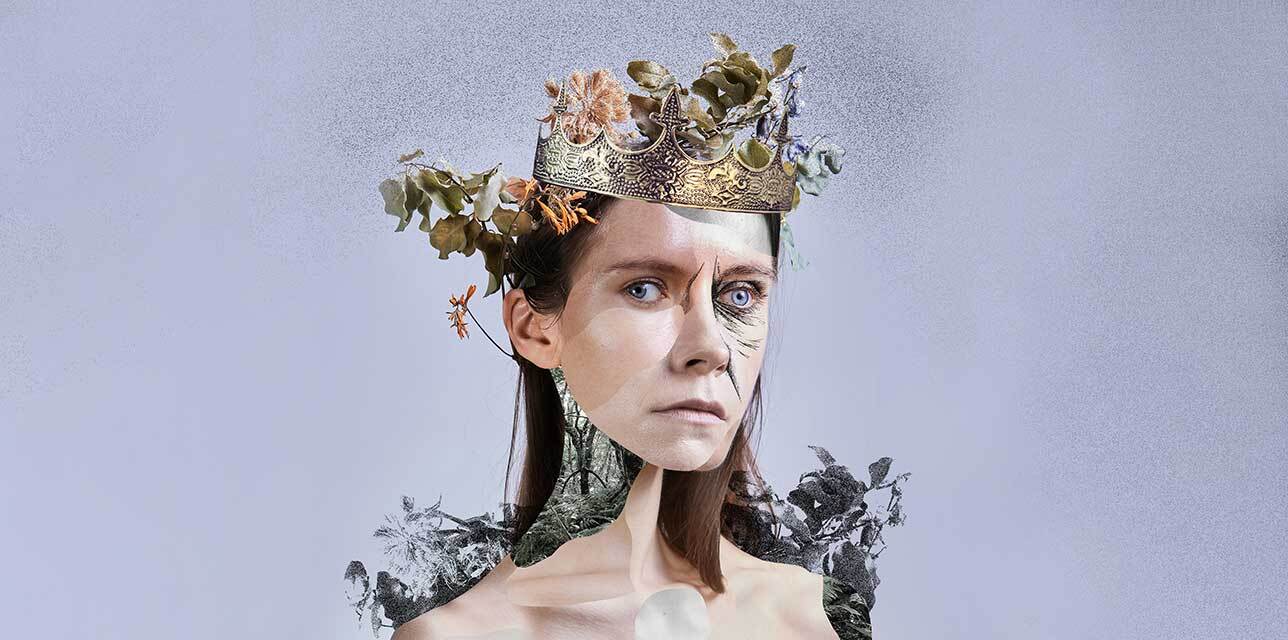 Fast-paced and thought-provoking, Lost Lear lands us into the world of Joy, a woman with dementia, who is being cared for through a method where people live inside an old memory. Dan Colley, Riverbank Arts Centre and Mermaid Arts Centre examine the self and that part of us that's inaccessible to others, from 28 Sept at Project Arts Centre.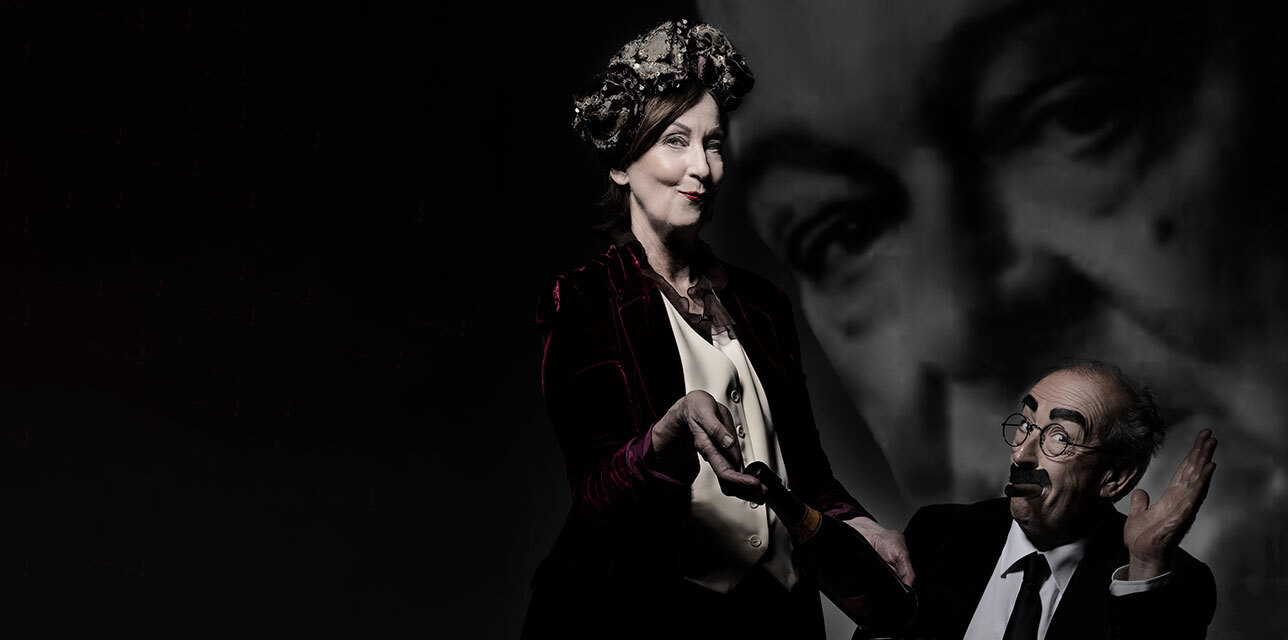 An intriguing encounter, as two American giants who revere each other, Groucho Marx and TS Eliot meet in Dinner With Groucho, (b*spoke theatre company in association with The Civic) by Frank McGuinness (from 26 Sept).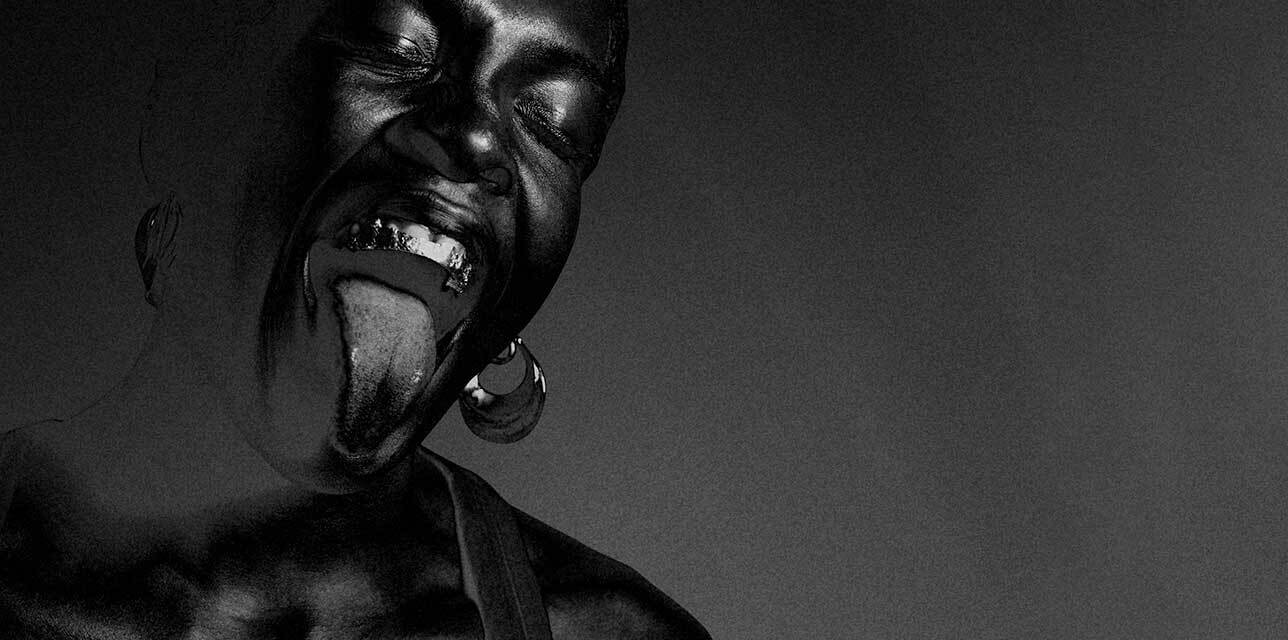 From The Netherlands / Belgium (Frascati Productions, discover JEZEBEL a dance performance inspired by the Video Vixen: female models who appeared in hip hop video clips in the late 90s and early 00s. Can JEZEBEL deconstruct the controversial stereotype and redefine herself today? 3-4 Oct, Project Arts Centre.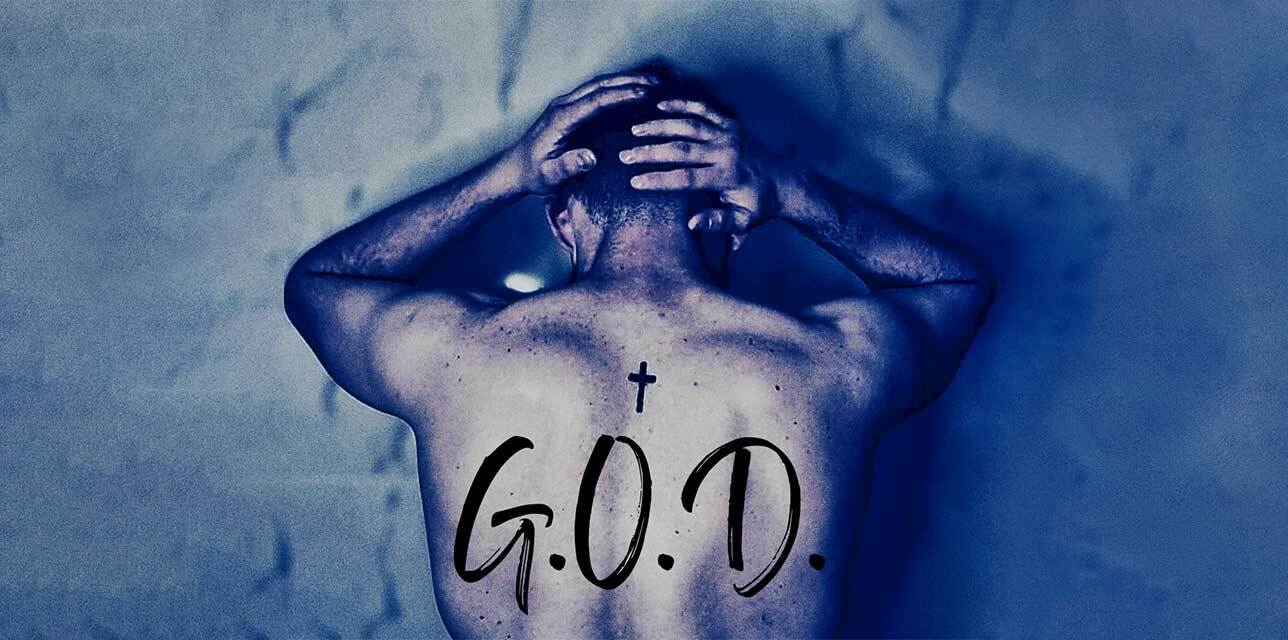 Bitter Like a Lemon in association with Axis, Ballymun present G.O.D (Good. Orderly. Direction), guidance from a higher power, whatever helps you stay in active recovery from this day to the next.  A raw, visceral new play about the realities, struggles and uncertainty of recovery. From 3 Oct, Axis, Ballymun.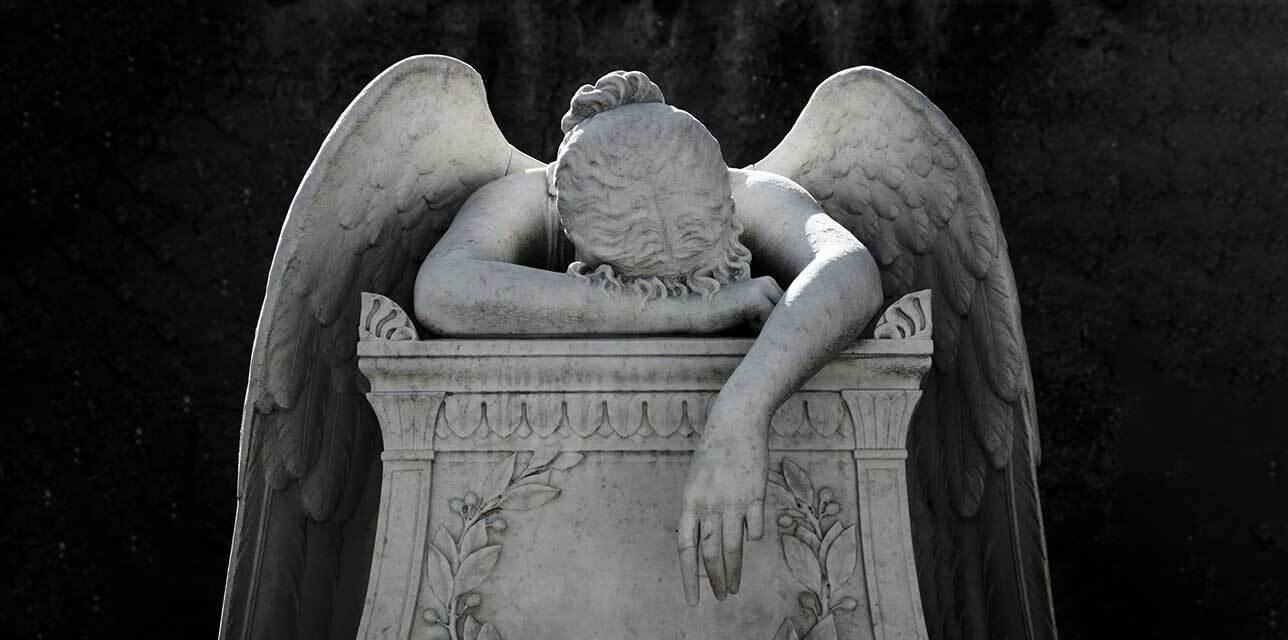 The world premiere of Colic by Eoghan Quinn, mixing sharp realism with interior monologue. Presented by Hatch Theatre Company and Pavilion Theatre, this is a daring new play of worlds crashing together: reality and fantasy, tragedy and comedy, Ancient Rome and The Olsen Twins. Directed by Annabelle Comyn, from 5 Oct, Pavilion Theatre.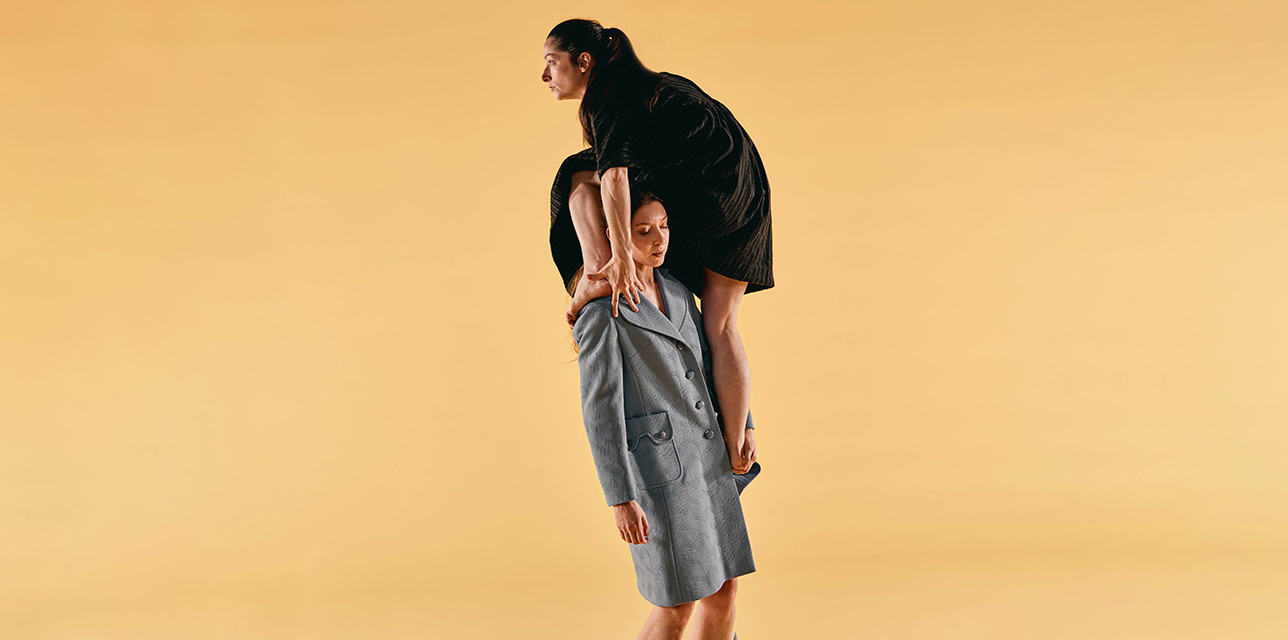 From Junk Ensemble, The Cold Sings explores themes of female identity and mental health, drawing from Sylvia Plath's The Bell Jar, her poetry and personal letters. Blending dance, text, music and 1950s designed environments, performed by Irish and international dancers, singers and musicians. From 5 Oct, TheDept @ The Complex.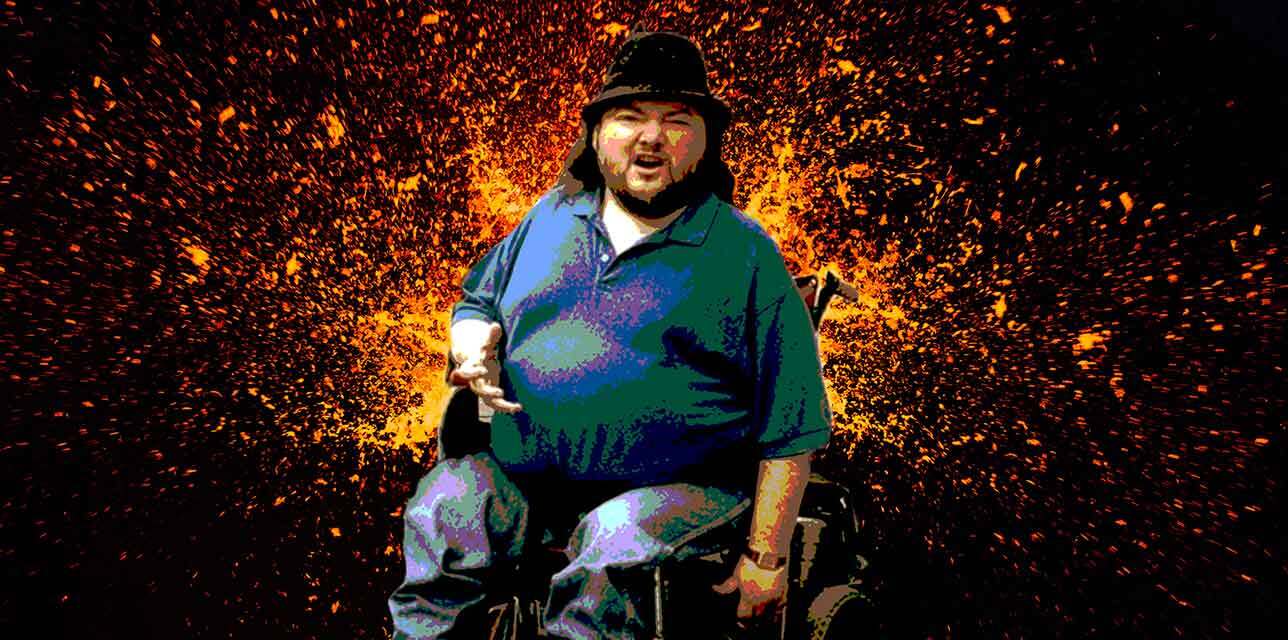 The (mostly) true story of Martin Naughton AKA Michael Collins in a wheelchair and his campaign for independence for disabled people in Ireland. No Magic Pill by Christian O'Reilly is a joyful, shameless, no-holds barred story of one man's fight for justice and love. From 4 Oct, The Civic.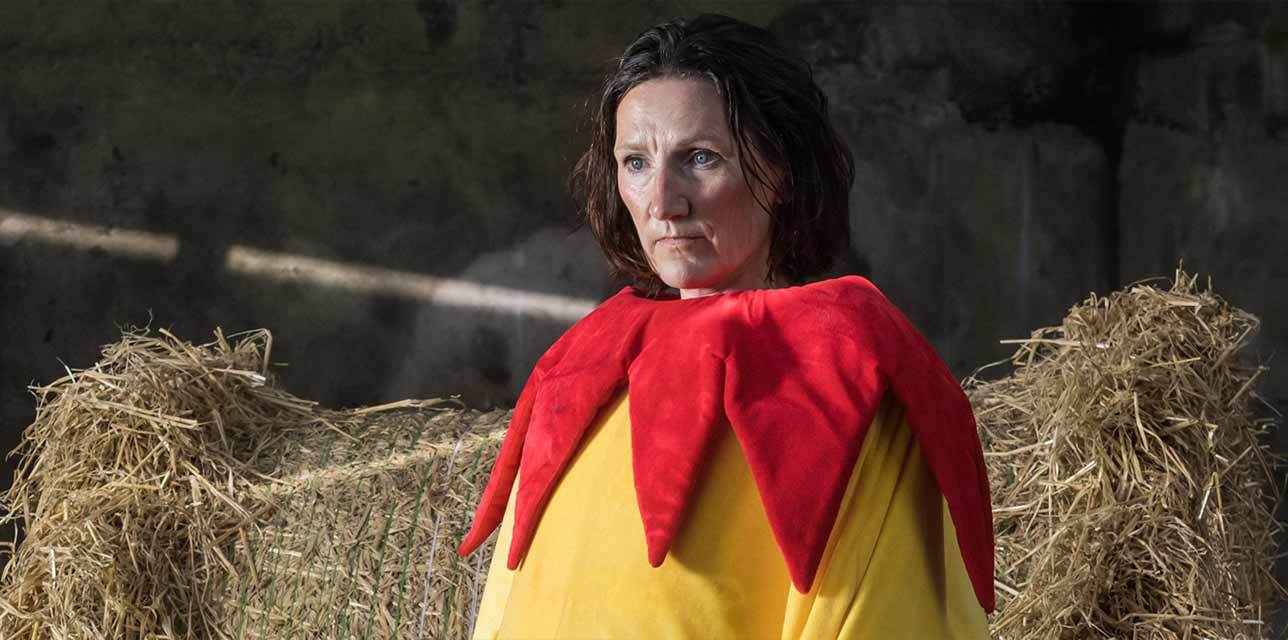 Animals tells the story of a group of animals who rebel against their owner in the hope of creating a better society —where they work less and live more. In this energetic and irreverent interpretation, with performers and musicians, Louise White explores the spectrum of morality, injustice and the human condition. A radical reinvention of George Orwell's Animal Farm. From 5 Oct, Samuel Beckett Theatre.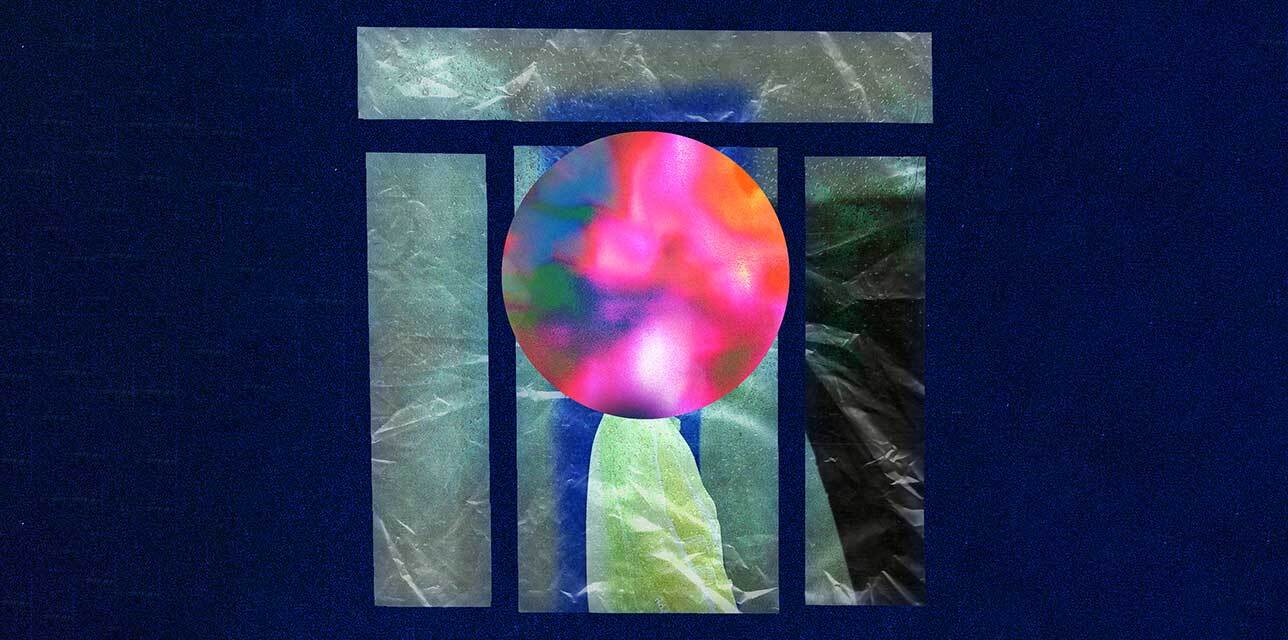 A new live piece between film, installation and theatre, WINDOW A WORLD asks what happens when we listen and look in. Created by Choy-Ping Clarke-Ng 吳彩萍  a Hong Kong-Irish theatre maker and designer of set, costume and video. From 5 Oct, meeting at DTF box office.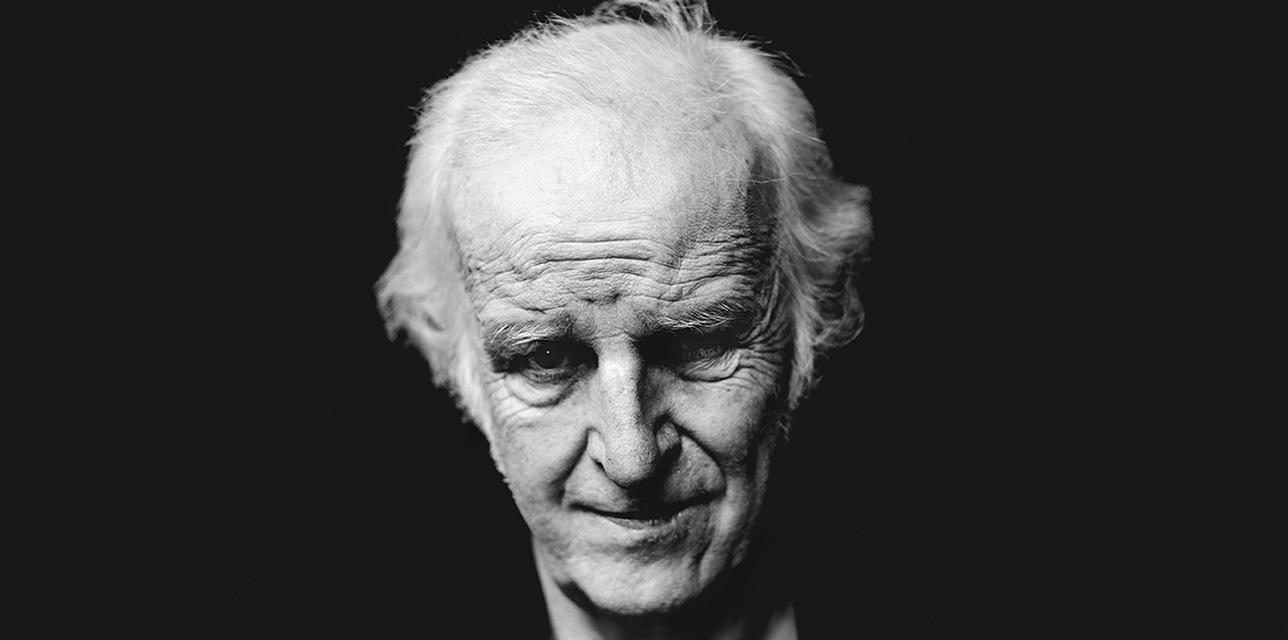 The Abbey Theatre presents Tom Murphy's A Whistle in the Dark, a powerful portrayal of tribal violence and the devastation it brings in its wake. Directed by Jason Byrne, with SeánMcGinley in the role of Dada, this fiercely intense production will be experienced up close on the intimate Peacock stage, from 4 Oct.
Be swept along by the intense emotions and collective euphoria on the hallucinatory rollercoaster of a committed party crowd. Gisèle Vienne (France) expertly harnesses the undulating, stuttering, liquid physicality of the club scene to magnify the interactions of a group of revellers. Crowd, 7-8 Oct, O'Reilly Theatre.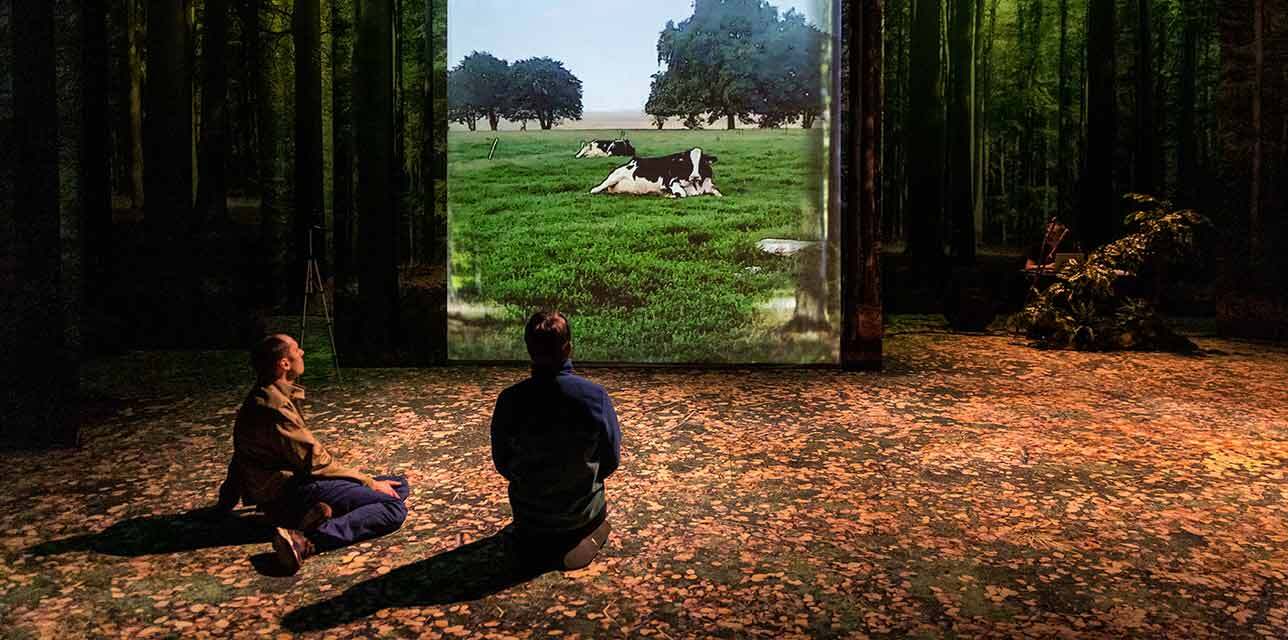 From France, Antoine Defoort's Elles Vivent (They Live), a freewheeling, witty futuristic riff on topics as diverse as paradoxical magic, sylvotherapy, the placebo effect and the theory of logomorphicPokemons™. Antoine Defoort's international breakthrough, Germinal, previously played at Dublin Theatre Festival. 7-8 Oct, Project Arts Centre.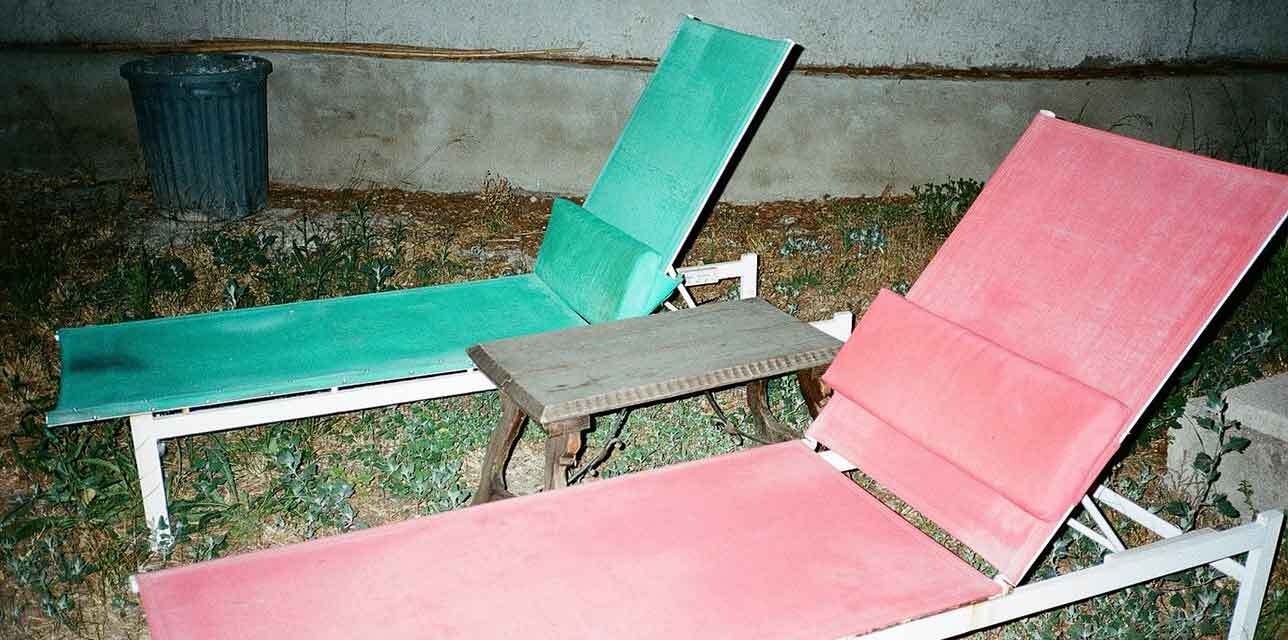 Gare St Lazare Ireland continue their exploration of Will Eno's work following their award winning collaboration on Title and Deed. In The Realistic Jones two suburban couples' relationships irrevocably intertwine as the Joneses must decide between their idyllic fantasies and their imperfect realities. From 7 Oct, Smock Alley Theatre.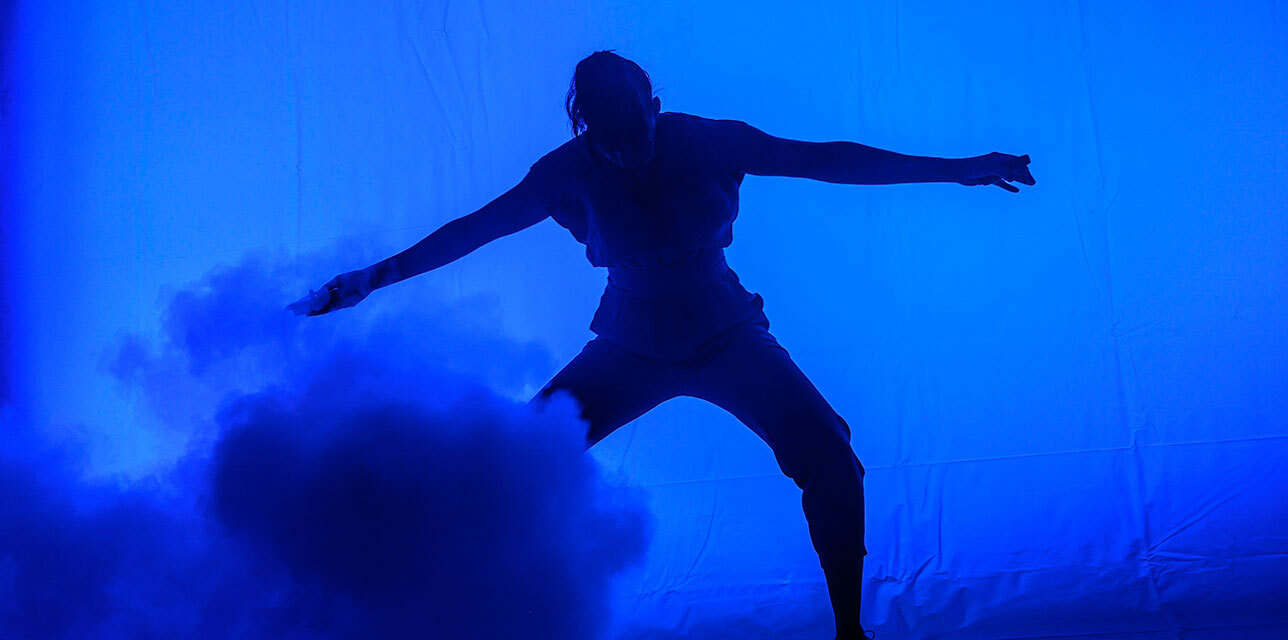 Short of Lying is a narrative performance about deceit by Luanda Casella, a Brazilian artist based in Belgium. In the form of a TED Talk, Casella focuses attention on the art of oratory and exposes the different mechanisms of deception, thus creating a playful tension between deception and awareness. 11-12 Oct, Project Arts Centre.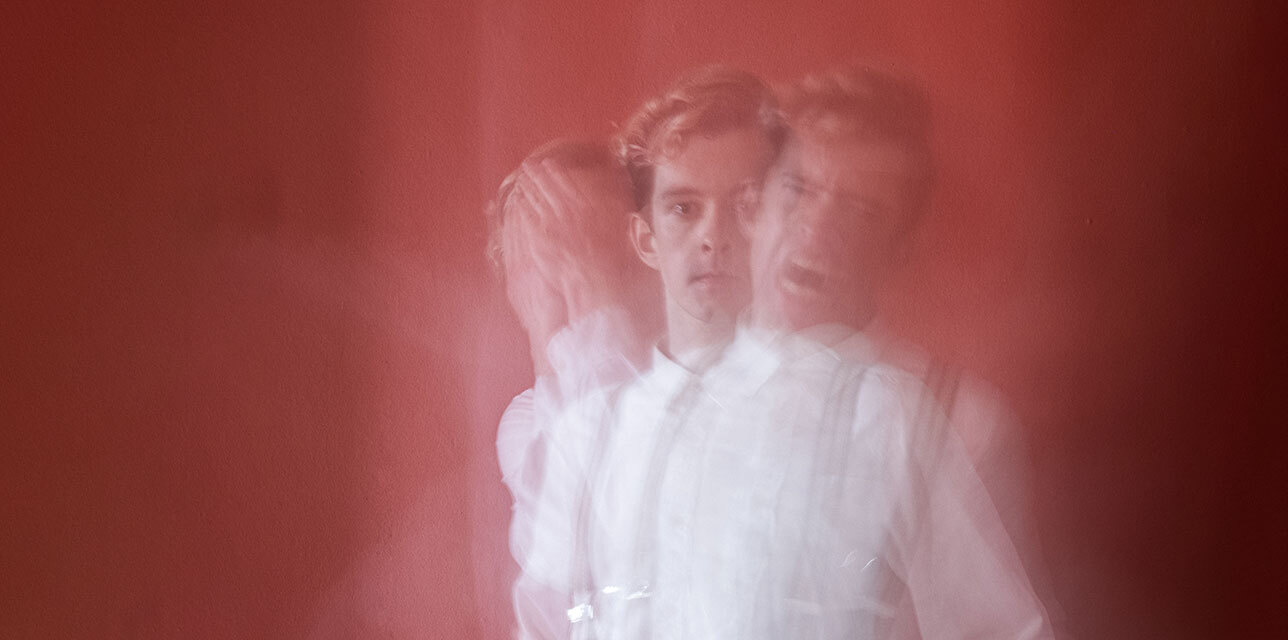 The Boy Who Never Was, adapted from the award-winning Icelandic novel Moonstone, by Sjón. Brokentalkers bring their contemporary theatrical approach to this beautifully evocative period work. Set against the backdrop of a global pandemic, war in Europe and growing intolerance of 'others', this is the story of a young queer man, MániSteinn, who exists on the fringes of an intolerant society, at a moment of profound global transformation. From 12 Oct, Samuel Beckett Theatre.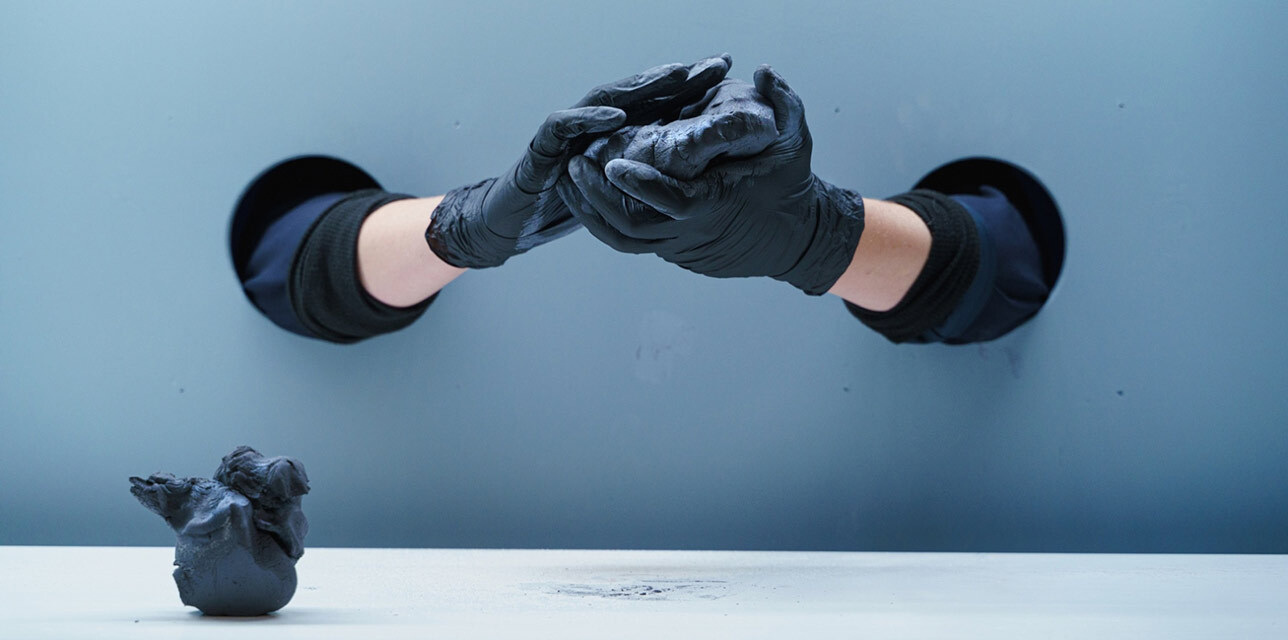 Welcome to Mount Average. During this performative journey through a postcolonial present, Julian Hetzel takes the audience on a factory visit that confronts us with our own ideologies. His work provides speculative methods that offer possibilities to deal with both the trauma (of the past) and the challenges of the present. From Campo in association with ISM and Heitt, Belgium, Netherlands. From 13 Oct, The Depot @ The Complex.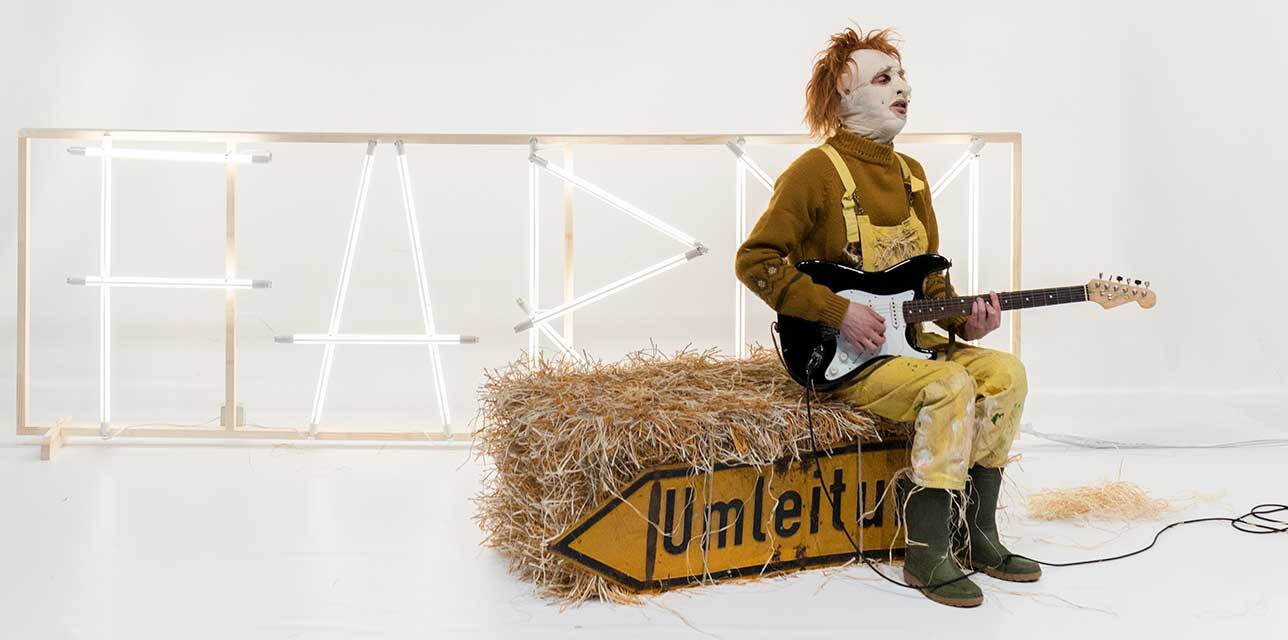 In the post-human future of Farm Fatale five scarecrows miss the birds, which have all disappeared. French artist Philippe Quesne renowned for his inventive set designs, has created an evening of theatre that's as magical as it is ironic, as activist as it is melancholy and as gentle as it is catastrophic. From Vivarium Studio, 14-15 Oct, Project Arts Centre.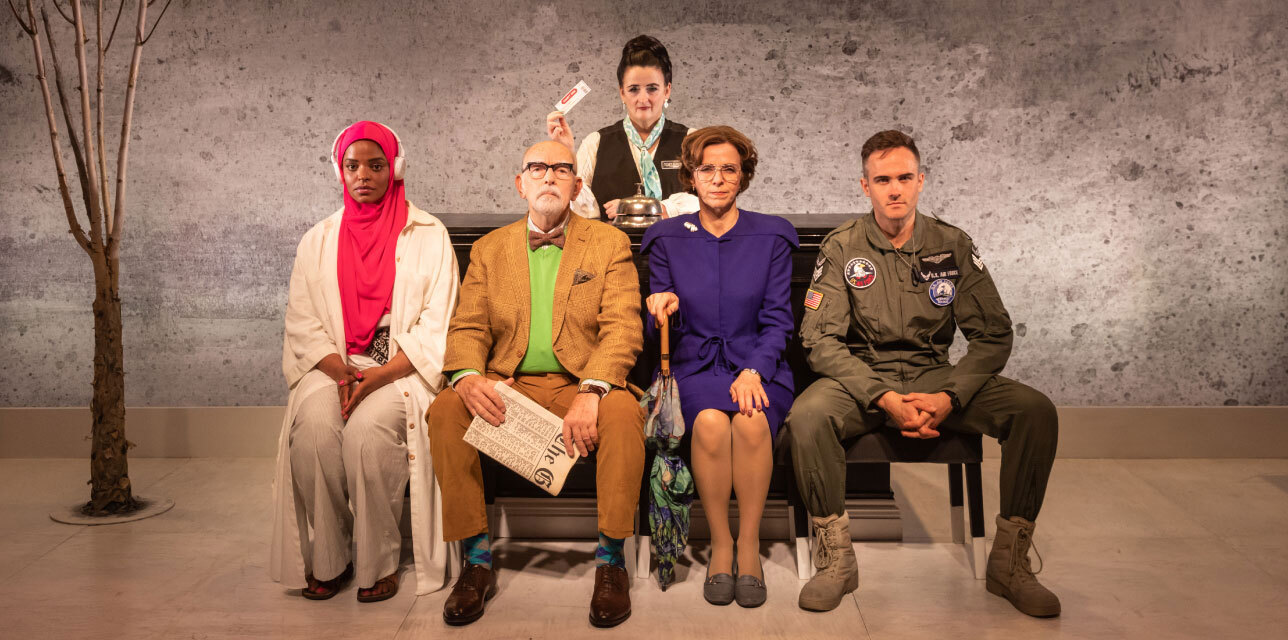 Five people queue for a ticket to the hottest show in town in Sonya Kelly's play presented by Druid. Who will triumph, who will fail, and who will walk away with… The Last Return? From 13 Oct, Gate Theatre.
Dublin Theatre Festival and The Ark are delighted to  once again bring back a season of Theatre for Children which features: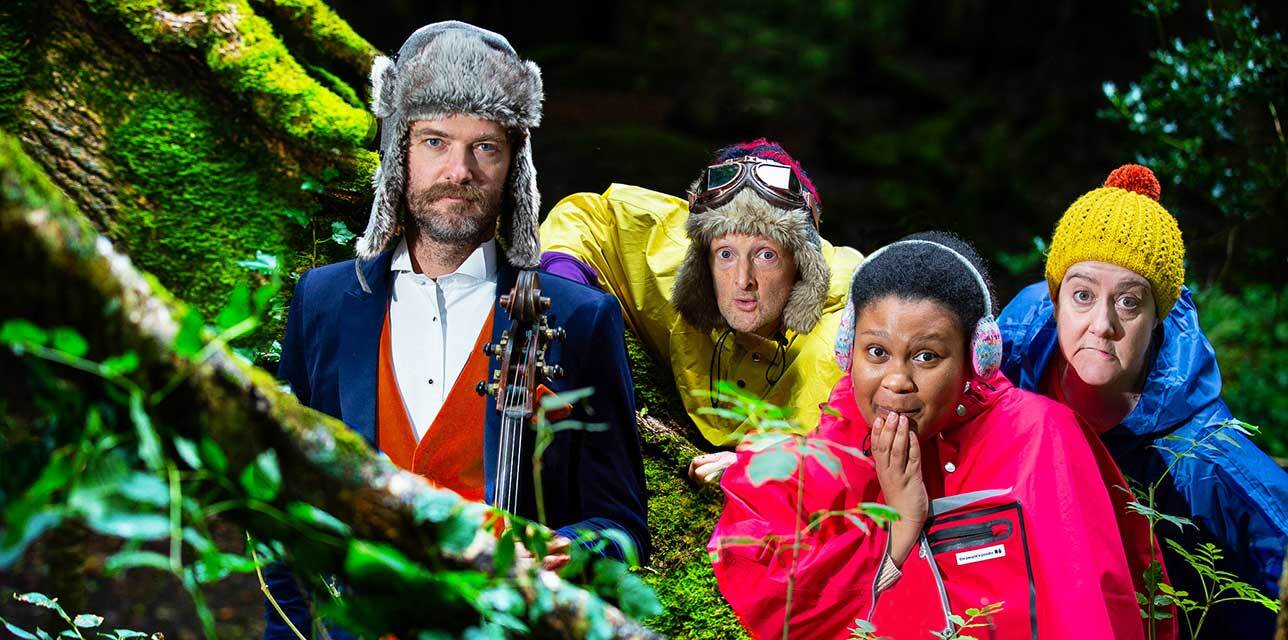 New work from Branar and New International Encounter, Grand Soft Day (Ireland & UK/Norway). A playful show of all seasons about always being prepared even though you do not know what the day will bring. Commissioned by The Ark, Grand Soft Day is a predominantly non-verbal piece that combines physical storytelling, live music and colourful wellies performed by Greg Hall, Helen Gregg, Jonathan Gunning and Linda Scaramella.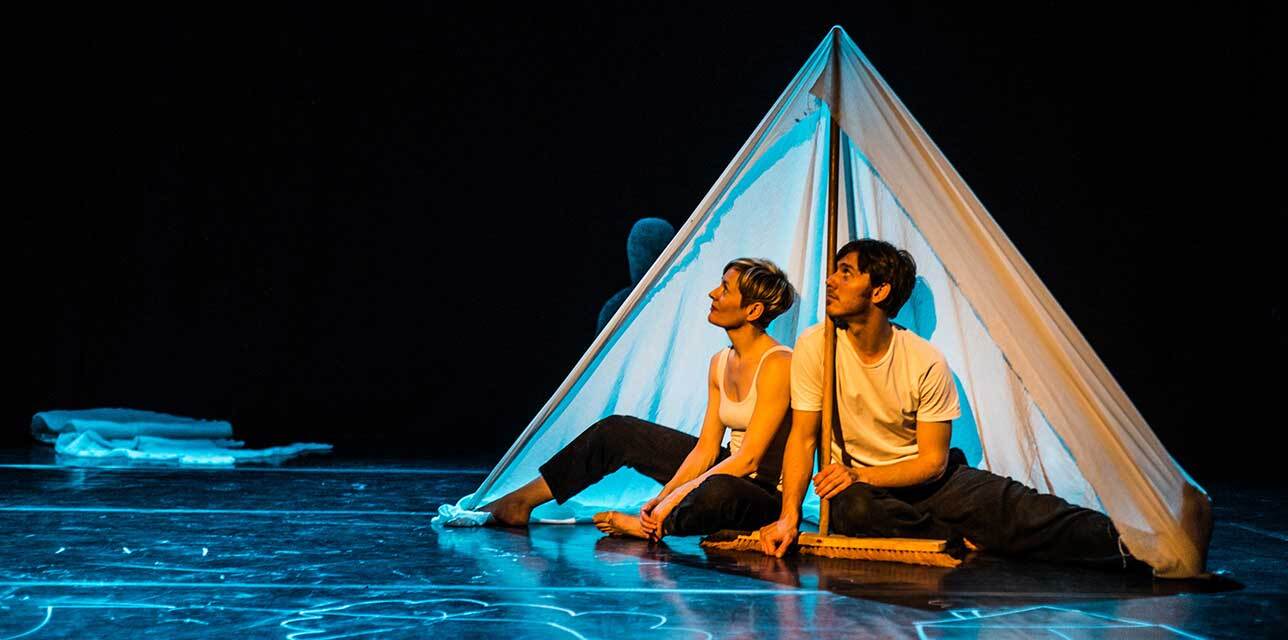 Curious Seed Chalk About (Scotland) is a playful, funny and moving look at how we see ourselves and others, turning the stage into a gigantic chalkboard, it explores the nature of identity and asks some BIG questions: What makes us who we are? Is it where we are from? How we talk? Our pasts or our futures? Or is it just the way we dance?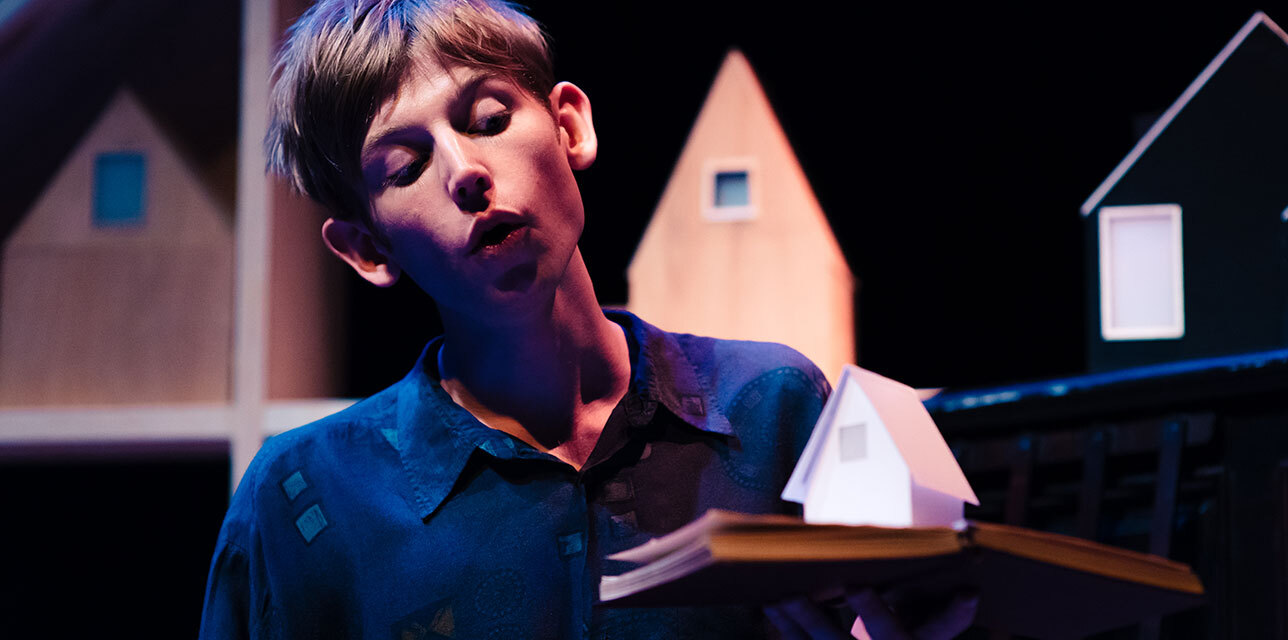 The Egg and Travelling Theatre Company I Wish I Was A Mountain (England) Written and performed by former Glastonbury Poetry Slam Champion Toby Thompson, uses rhyme, live music, and just a smattering of metaphysical philosophy to boldly reimagine Herman Hesse's classic fairytale.
FESTIVAL+ offers a series of talks, critical events and work-in-progress showcases for audiences to explore. This year the works in development give audiences an insight into early productions including Fishamble: The New Play Company – KING: A work-in-progress by Pat Kinevane; Seaside Conversations from Jody O'Neill; To Let by John Conway; It's Cool in the Shade from Once Off Productions in association with Smock Alley Theatre; Nothing on Earth from Sunday's Child in association with SJ Woods and D-Project Unltd.from Outlandish Theatre Platform.
Booking details:
Phone: +353 1 677 8899
SOCIAL MEDIA:
TWITTER: @DubTheatreFest
FACEBOOK: @DublinTheatreFestival
INSTAGRAM: @dublintheatrefestival