Francesco Ferreri (aka Chekos) was born in 1977 in Lecce, South Italy.
For over 20 years, he lived in Milan, where his artistic career began. Francesco Ferreri is a graphic artist, muralist and urban street artist.
He experiments with stencils but also with collages, drawings, and video installations, with a preference for open spaces.
His murals are in the streets of Italy, Ireland, Poland, Germany, France, Luxembourg, Spain, China, Indonesia, Macedonia, and Albania. He took part in many festivals, collective exhibitions and artistic projects.
He is the creator and founder of 'Street Art South Italy' – a free movement of street artists from South Italy and other parts of the world.
In 2012, with his partner Ania Kitlas, he set up 167/B Street, an urban art laboratory based in Lecce. Both are engaged in different social and artistic projects in Italy and abroad.
This summer, with the support of the Italian Institue of Culture in Dublin, Chekos participated in the Waterford Walls International Street Art Festival and attended a mini-residency in Dublin where he painted a marvellous canvas – a portrait of the luminary literate Italo Calvino to celebrate the centenary of his birth.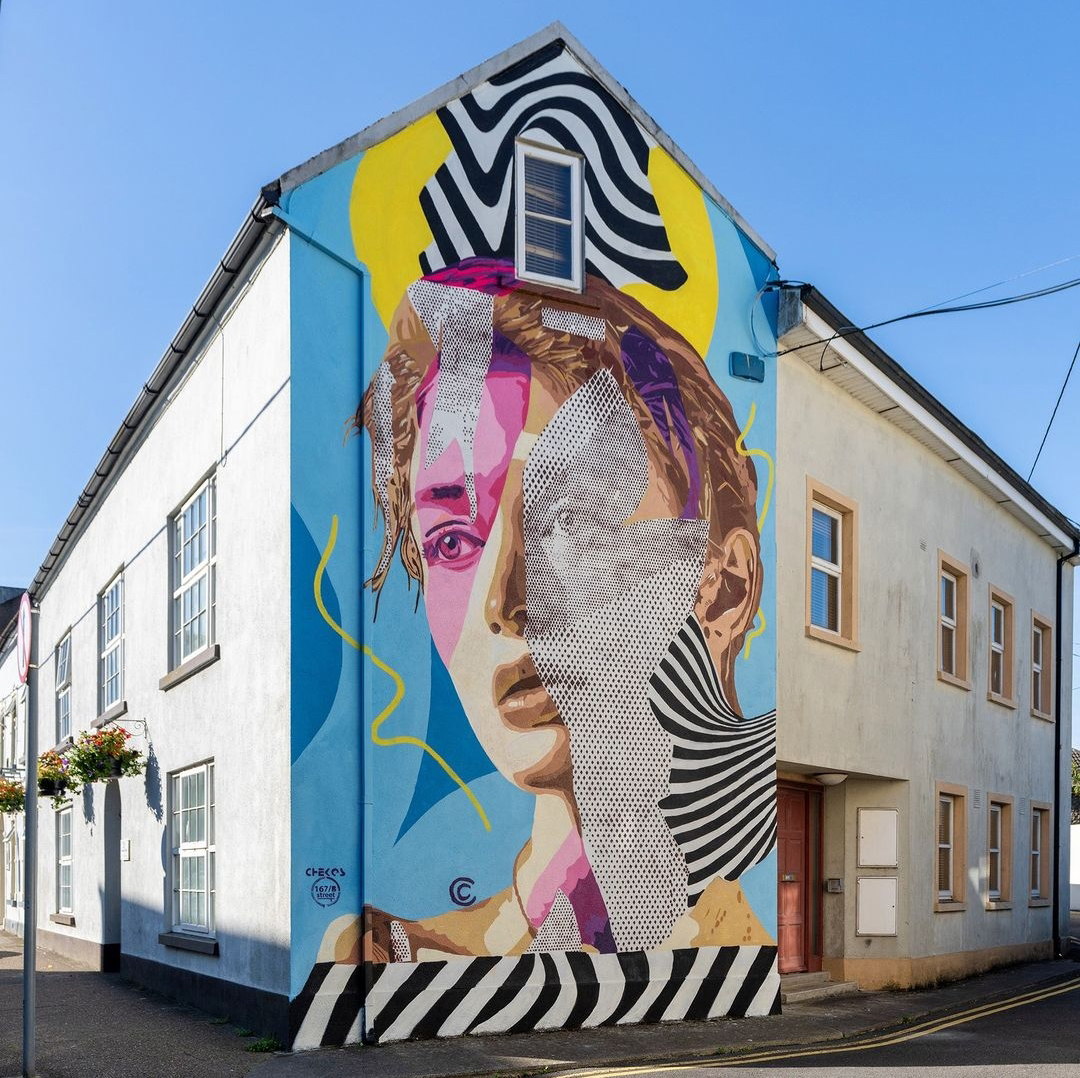 LINKS: