BERNARD-M is a singer, songwriter, producer, multi-instrumentalist and entrepreneur from Crumlin, Ireland. Now 23, he took his first steps in the musical world when he was 10 years old: in a little more than a decade he went from being part of St Agnes' and the Dublin Youth Orchestra to selling out gigs at the Workman's Cellar and having multiple tracks reach No. 1 in the Irish iTunes Chart, collecting accolades by important media outlets.
Hot Press Y&E Series describes his shows as "something of a spiritual experience, his magnetising energy and boundary-defying sonics captivating anyone lucky enough to be present". Both the music industry and music lovers have taken notice of Bernard-M's captivating and poignant live performances. He captivates audiences with his unmatched intensity, leaving them wanting more with every performance. Bernard-M has performed live more than 20 times in the last 12 months alone, making a lasting impression on every stage he enters.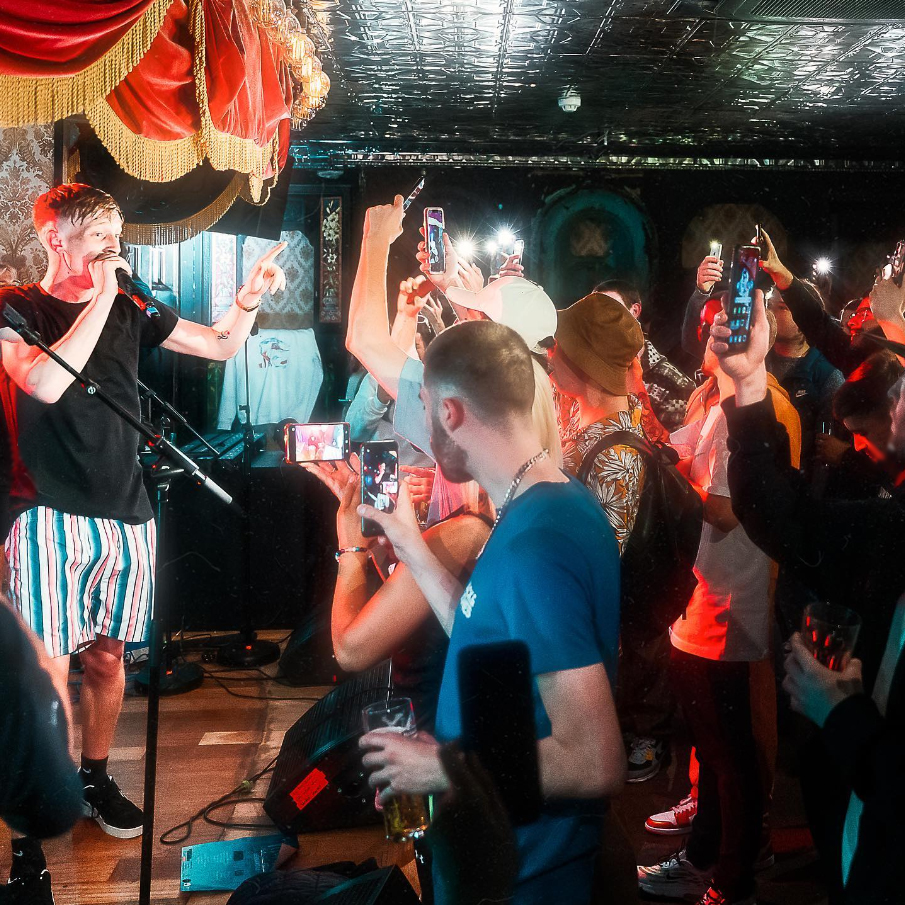 A joyful mood permeates Bernard-M's music, which effortlessly combines chart-topping pop and hip-hop elements with a hint of soul and funk. His creative motivation stems from his undying love for the art form, which drives him to produce with unrelenting devotion. His most recent single, "Young", demonstrated his talent to the fullest, enthralling audiences with its poignant lyrics and catchy melodies. The widely awaited release is a testament to his continued evolution and exploration of musical expression. While highlighting Bernard-M's distinctive sound, comparisons to well-known performers like George Ezra and Ed Sheeran also suggest that the young musician has a bright future ahead of them. He's only getting started, but he leaves a piece of himself in the hearts of his listeners with every show and every album.
 "Young" was released on all platforms on October 6th. The upbeat song tells the real tale of the artist's early romance with his partner. The song was written in 2019 and recalls three significant occasions when the singer was 14 years old: their first kiss, their meeting day, and the priceless "I love you" s. With its upbeat vibes accompanied by a more melancholic voice, the song perfectly captures the ambivalence of young love: the excitement of discovering your feelings, the uncertainness about the future, the looking back in hindsight on those special first few moments. Bernard-M's young voice perfectly expresses the emotions behind the lyrics, capturing the listener and transporting them back to the days of their own first love.
"Young" is notable for its remarkable production aspects and contributors' outstanding efforts. The song was written, produced, and composed primarily by Bernard-M, but Beardfire Studios contributed important co-composition skills that gave the song a pop mix and compelling arrangements of electric guitar and bass. The song's rich sound quality was secured by Beardfire Studios' professional engineering and smooth teamwork, which perfectly captured the emotional core of the artist's journey through young love. Their joint efforts allowed "Young" to develop into a memorable hit song.
LINKS:
For more music artists HERE