A NEW EXPERIENCE – RELEASE
Along with the European summer, the new studio album of the Brazilian musician, singer and composer Adriano Trindade hits the digital platforms!
The seventh album of the artist brings to the audience, lover of Brazilian jazz, 14 themes with a perfect blend of Brazilian music with jazz elements, African and especially the different takes of samba.
ABOUT THE ARTIST
Adriano Trindade lives in Berlin, Germany, and is considered the precursor of samba rock on the European continent and one of the most important representatives of Brazilian Jazz in the world. Having performed concerts and shows in 55 countries around the world, both in jazz clubs and renowned festivals such as Ronnie Scott in London, North Sea Jazz in Amsterdam, 38 Riv in Paris and Prague Jazz Festival in the Czech Republic, Adriano Trindade accumulates tours through the European continent where he is already turning 2022 with the new show.
Trindade has in this new work a new team of musicians on his albums, Brazilian musicians of the highest calibre, as Maestro Jota Moraes (Pianos and Arrangements), Edu Ribeiro (Drums), Paulo Calasans (Keyboards), André Vasconcellos (Bass), among other incredible musicians. The compositions are all by Adriano Trindade in partnership with other composers such as Hugo Fattoruso, Gelson Oliveira, Tonho Crocco, Antonio Villeroy, among others.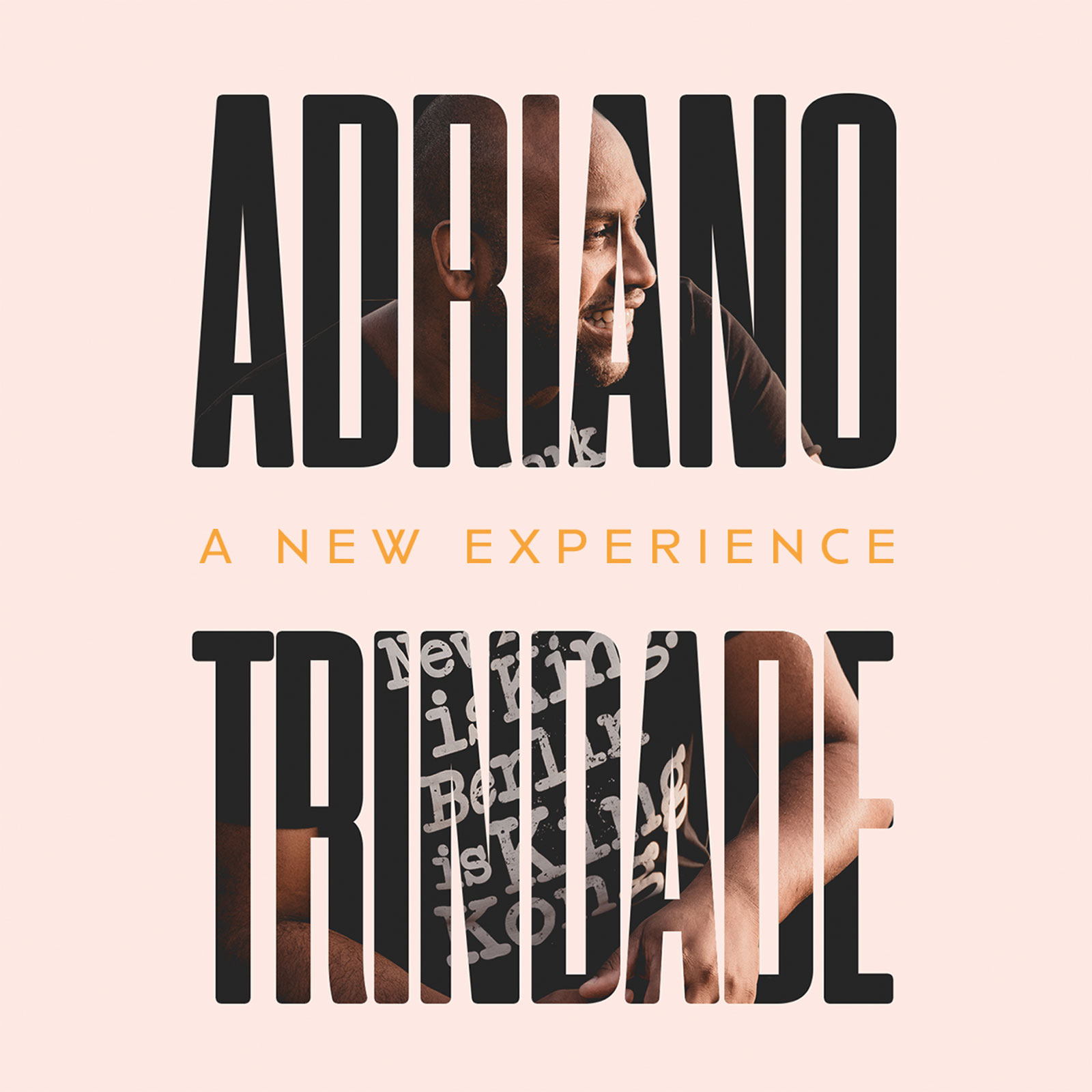 ABOUT THE ALBUM
A New Experience is a forward record, with samba-jazz, latin-jazz, samba-rock, shuffle, funk and bossa nova, a precious album with arrangements that celebrate the return of the brass section (sax, trombone, trumpet) in Adriano's studio recordings. This is an album full of rhythmic changes, coupled with Adriano Trindade's Brazilian guitar and jazz-influenced singing and improvisations. The album opens with "Malandriou," a fast, forward-flowing samba with the swinging, percussive guitar characteristic of the Rio Grande do Sul musician.
The track "Sonho de Liberdade" talks about the arrival of the Negro from the state of Rio Grande do Sul and features Jota Moraes' unique vibraphone solo.
The album closes with the bossa nova "Sempre é Tom" where German jazz singer Marie Kuhn is the special guest singing in German a tribute to maestro Antônio Carlos Jobim.
The album artwork was designed by graphic designer Amanda Guerreiro, the photos were taken by German photographer Sunny Seelenherz and the mixing and mastering was done by renowned sound engineer Homero Lotito at São Paulo's Reference Studio.
The new album comes along with a documentary that is already available on YouTube (FIND IT HERE) and has production of Macabre Films and Gandolfi Filmes, recordings made in Berlin in Germany and in the state of Rio Grande do Sul.
LINKS: